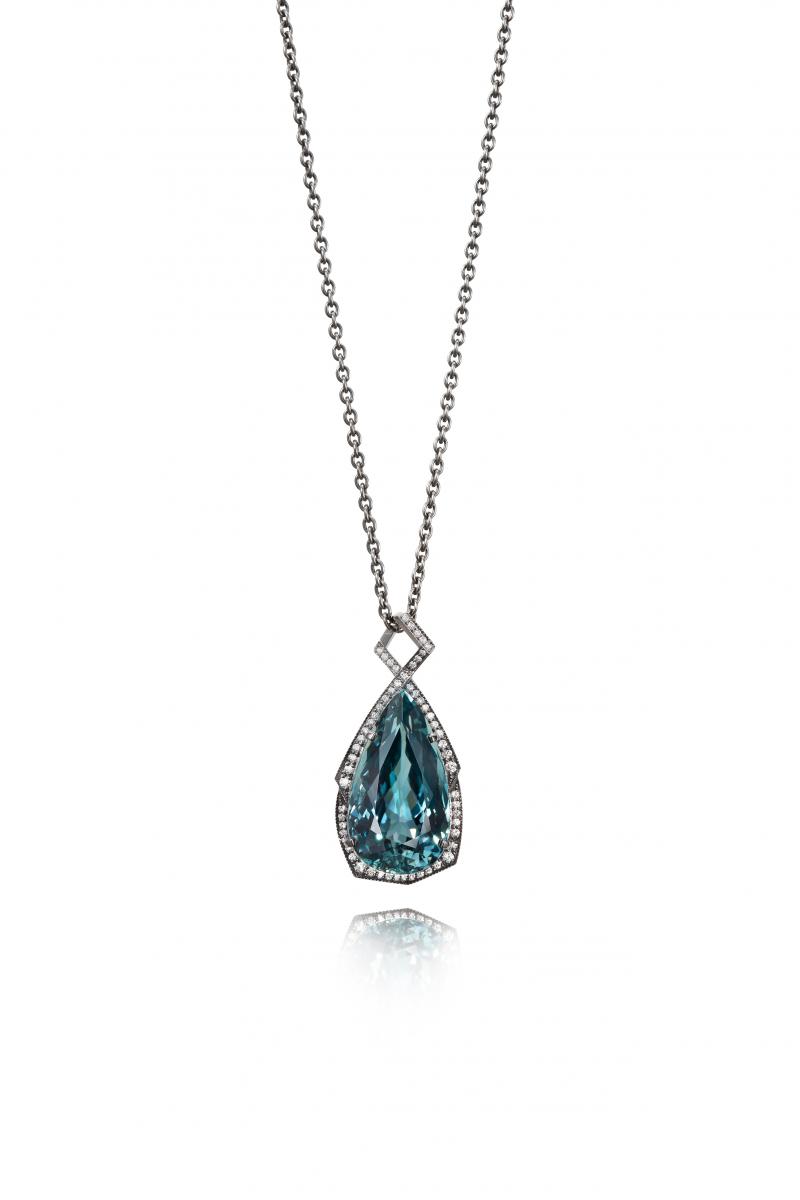 Tourmaline pendant
A unique tourmaline pendant with a 14.4ct ink blue tourmaline, set in black rodinated white gold and surrounded by 58 brilliant cut diamonds. The pendant is designed by Tina Tillander and made by goldsmith master Janne Salminen.
€16 700 (chain not included)
I'm always on the lookout for so called 'off-coloured' gemstones, and stumbled upon this tourmaline a while back. I found this beauty at a gemstone fair in the beginning of 2020, whilst looking for a gemstone for my customer. Even though I knew this stone was not right for my customer, I found it to be so beautiful, I just had to buy it! Eventually, the gemstone became a part of this special pendant, that is a truly unique piece.