- You see a lot of bold colour combinations and candid use of materials, starts Tina Tillander, whom has just gotten back from a jewellery fair in Munich.
- The 80's is still very in when it comes to jewellery, but with a modern twist of course. Bold, thick bracelets in gold, as well as the curb chain have made comebacks.
Atelier Torbjörn Tillander is a pioneer in using coloured gemstones in Finland, as Torbjörn created the brand around coloured gems.
- In recent years, people have wanted their jewellery to be easily combinable and neutral, you could even say a bit bland. It makes me very happy to see bolder colour combinations, both in gems but also in mixing different metals, Tina continues.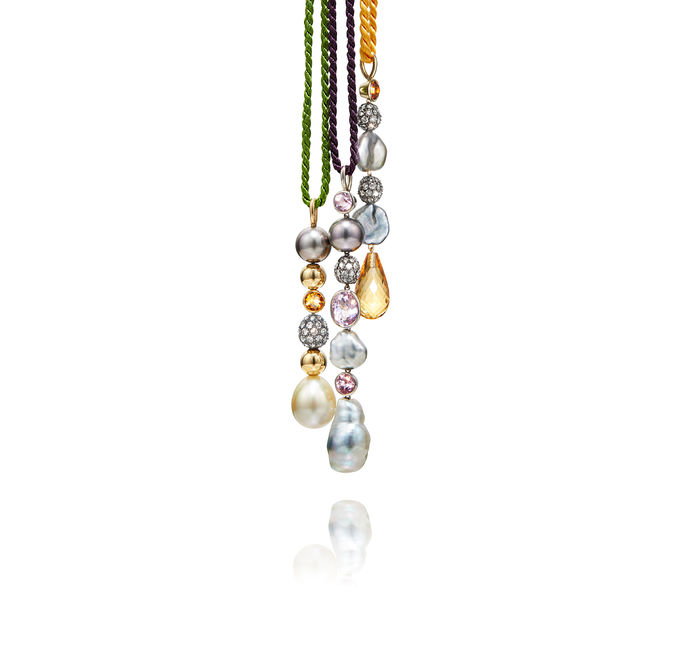 New spring jewellery at Atelier Torbjörn Tillander include many colourful pieces, including the Namaste-pendants, that were inspired by yoga.
- I wanted to create something colourful and fun, something so relaxed that you could imagine going to a yoga class whilst wearing it. I found some amazing gems and pearls from my treasures, which I used to create these pendants. I uncovered a ton of inspiration from the jewellery fair, and I cannot wait to create some more fantastic, colourful spring jewellery, explains Tina.
Tina would also like to point out that all of the Atelier Torbjörn Tillander jewellery is unique, and each piece can be tailored in accordance to the customer's preference and wishes.
In addition to the Namaste-pendants, the new designs this spring include different kinds of knot rings, with or without gemstones. There is a vast amount of symbolism that is connected to knots – from love, happiness and friendship to eternity. Because there is no one explanation for the symbolism of knots, the ring has a unique and personal meaning to each and every one of us.
There are a number of different knot designs to choose from, from a simple gold knot to knots with diamonds in a pavé setting. Tina predicts the pavé setting to become a big hit this spring.
- The pavé-setting is very popular, you see a lot of it right now.
- The idea for the knot came from a commissioned piece, from which I started to develop my own version. The knot is available in white gold or as a modern combination of white and yellow gold. I dream about a pave knot of my own, says Tina.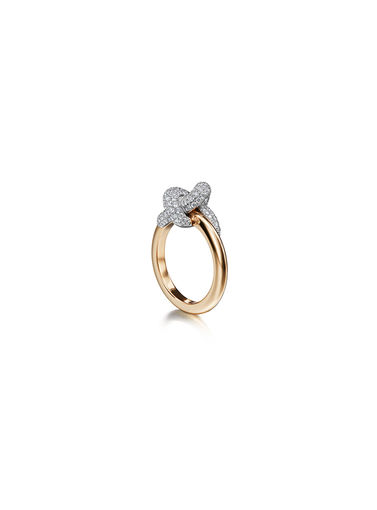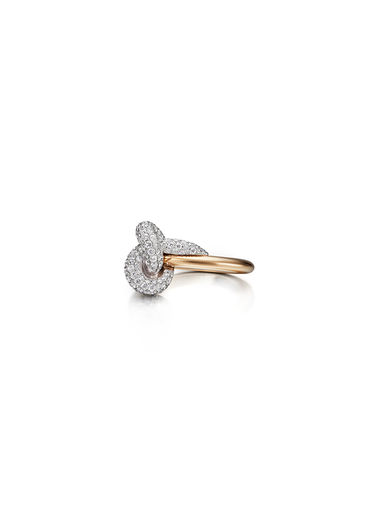 Materials that excite us this spring are different corals and turquoises. As the subject of coral cultivation and the ethics surrounding this matter are a very current theme, we will be getting back to this more comprehensively in another article.
In the meanwhile, enjoy our new spring jewellery below!
Are your dreaming about your own bespoke piece of jewellery? Stop by our shop on Kluuvikatu and our staff will be more than happy to help you find the right solution for you! You can also book an appointment with Tina Tillander via email at tina@tillander.com.