Mia Hillo's tips for Valentine's Day
I believe that spring and summer jewellery should always have bright colours and light. My favourite for Valentine's day gift is a gorgeous pearl bracelet with a white leather cord instead of the usual brown or black one. The bracelet is made of splendid genuine baroque pearls that are white but have a blueish glow to give them depth.
Two silver-toned pieces in the bracelet feature pave-set pink sapphires. Gem cutters often call this a heart shape.
In the background you can just see a heart, fashioned from a lovely thick plate of white gold. It would also look great as a pendant!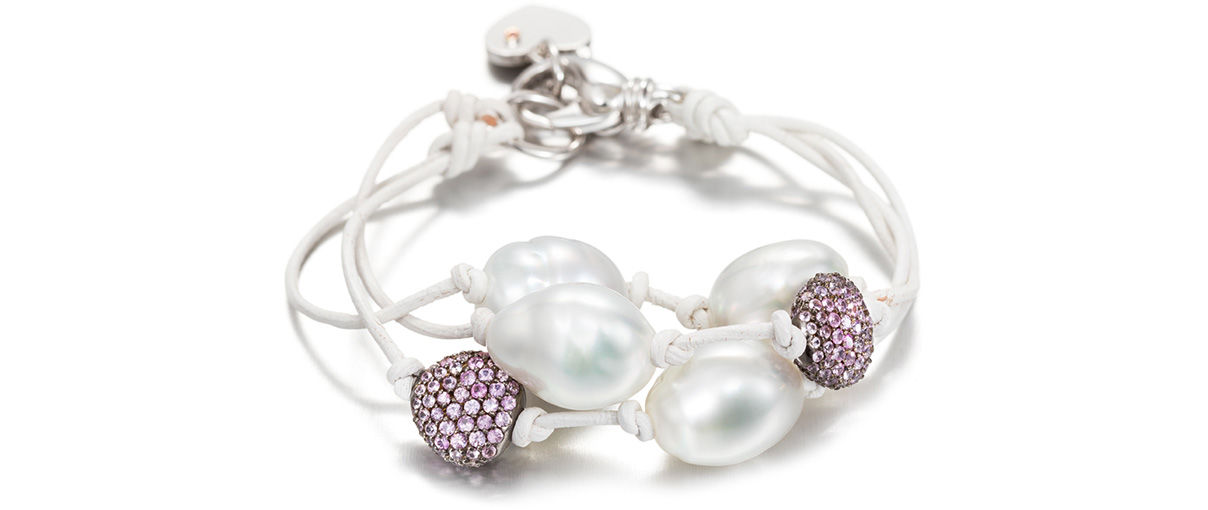 Maria Hovi's tips for Valentine's Day
These hook earrings are ultra feminine! The pearls, set off by a hint of diamond sparkle, are suitable for both every-day wear and special occasions. Our most recent earrings look like delicate flower buds. They are made of briolette-cut gemstones that come in a range of colours. What would be a better gift for a loved one – these flowers never wilt.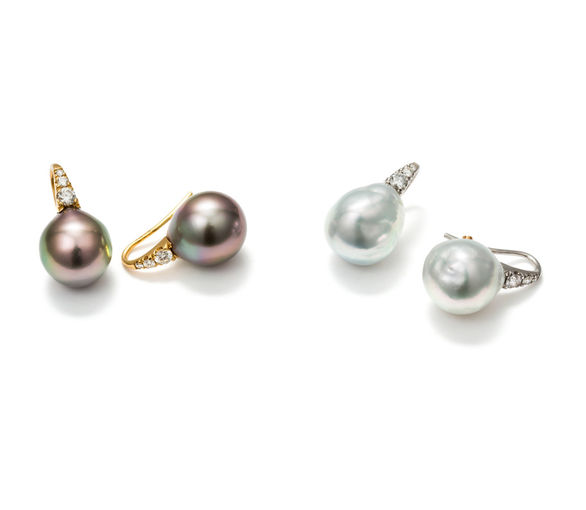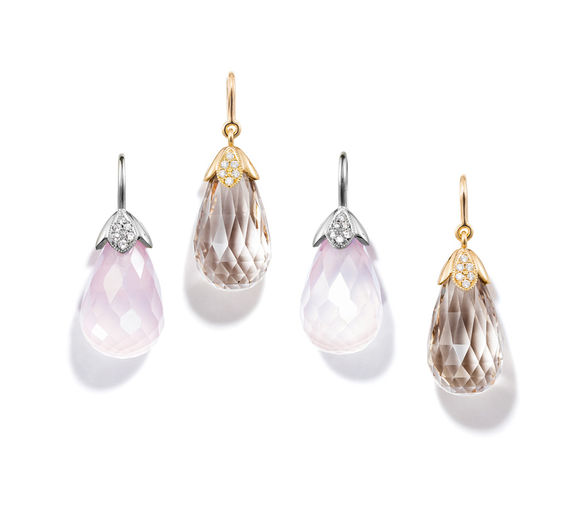 Hanna Niemenmaa's tips for Valentine's Day
My tip is a "bed of flowers" you can fill with gold and gemstone charms.
Why not start the collection with the first charm and lock on the first Valentine's day, perhaps a cute gemstone or gold heart? We have a good selection of ready-made pendants at different prices, but you can also have one made for you to make it an even more personal gift. Your inspiration could be an initial, a lucky stone, or something referring to a hobby of your loved one, for instance.
This flowerbed keeps the flowers nice and fresh for future generations, too.
The pendants can also be worn as necklace on a leather cord or chain.