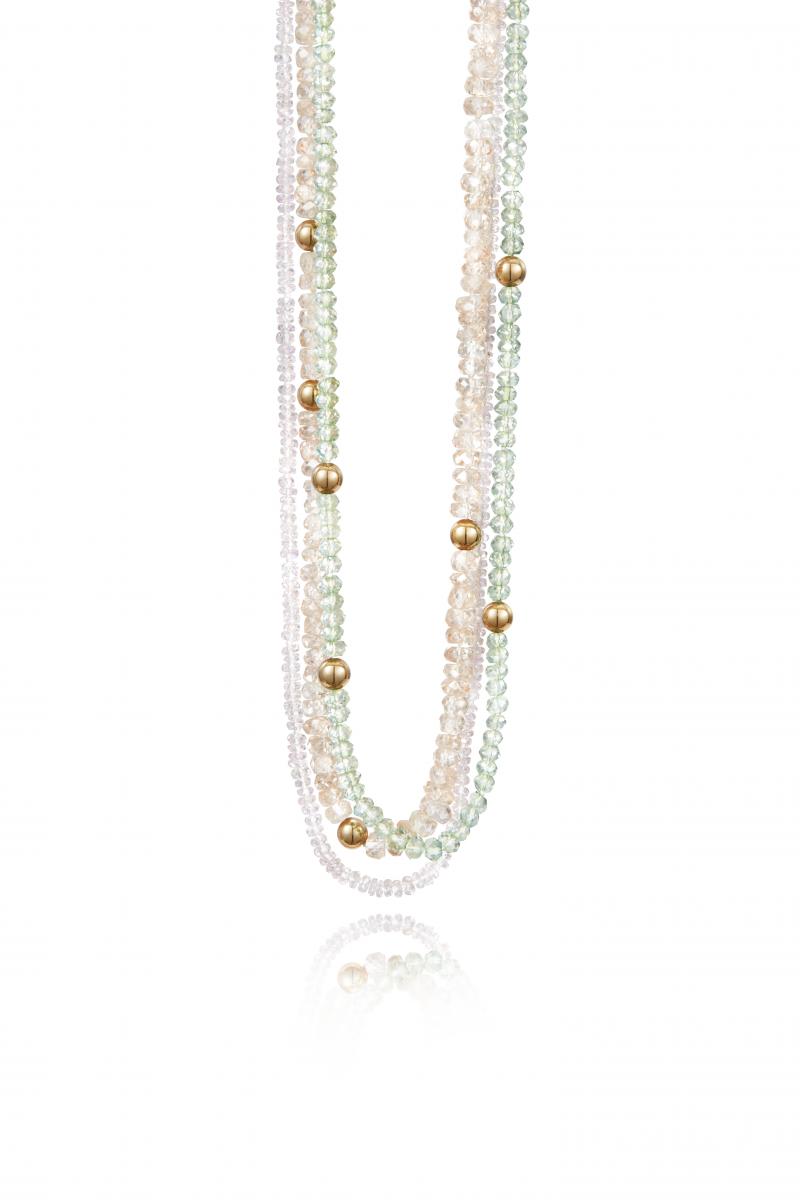 Gem strand
Different gemstone strands, that can be worn on their own or combined with other necklaces. Combine the strands with the Heritage-pendant on a gold chain, for the most beautiful summer look.
Green prasiolite strand, gold spheres 450 € Zirkon strand, gold spheres 540 €
Jewellery reminds me of the beauty in life.