Black Friday and the excessive consumption that follows are the mega trends of today. We at Atelier Torbjörn Tillander do things a bit differently and focus on traditional methods and products that last for generations.
– In our case, we seem to have jumped directly from the traditions in the olden days, which were based on individuality and quality, to the sustainability thinking of today, Tina opens and says:
– Luckily we jumped right over the disposable, single-use phase. That simply wasn't for Atelier Torbjörn Tillander, ever.
The Heritage-pendant
" The Heritage-pendant, designed by my daughter Jenny, has turned out to be the hit of this year!" says Tina. "The timeless design of the pendant and the warm glow of the fine gold make it a functional everyday piece. The coin like pendant can also be seen in other pieces in the collection, but my current favourite are these simplistic earrings."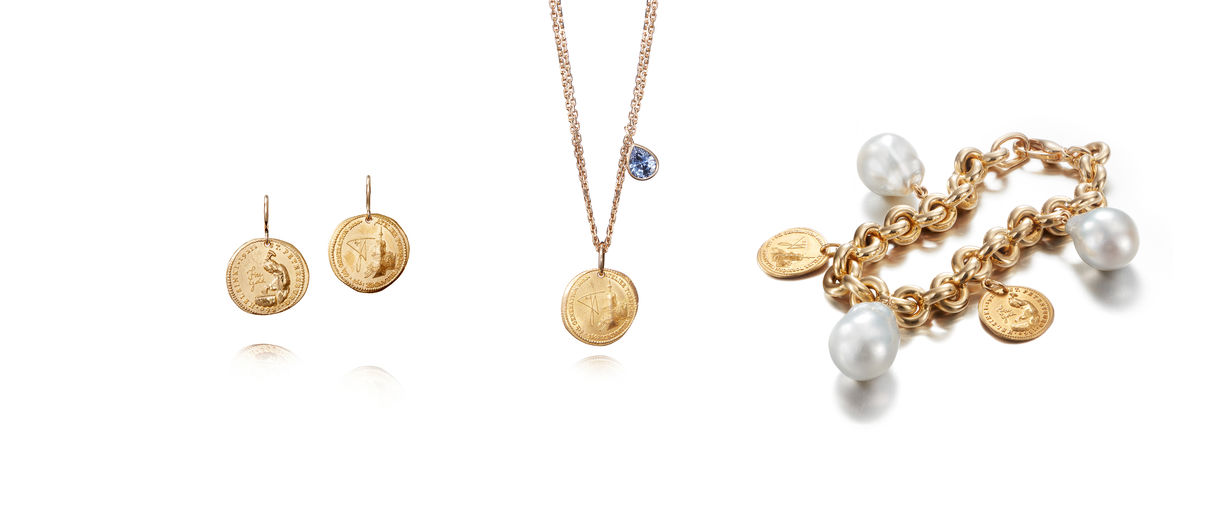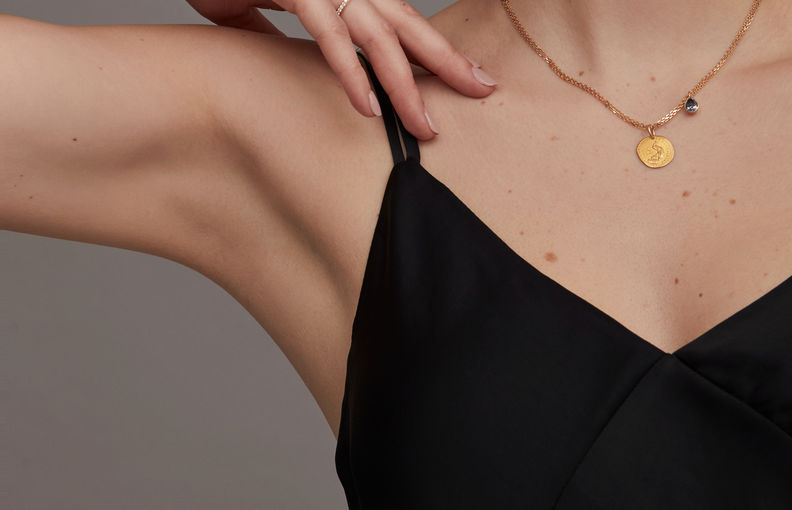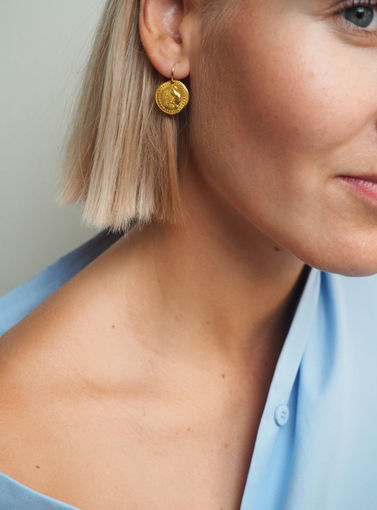 Stretchy bracelets
" Sometimes I have clients that complain about their bracelets and the difficulty to close the clasp on their own. Luckily, I have the perfect solution for this problem and am happy to recommend these bracelets to my customers. They are stretchy with no clasps, so you just simply thread it over your hand, and you are ready to go. Perfect from day to night! These bracelets are available with different sizes of diamonds, gold spheres as well as a whimsical bamboo design. There are also colours to choose from, as these beauties are available in white, yellow and rose gold" Tina explains. "I personally prefer wearing multiple bracelets at a time – here less is definitely not more" Tina laughs.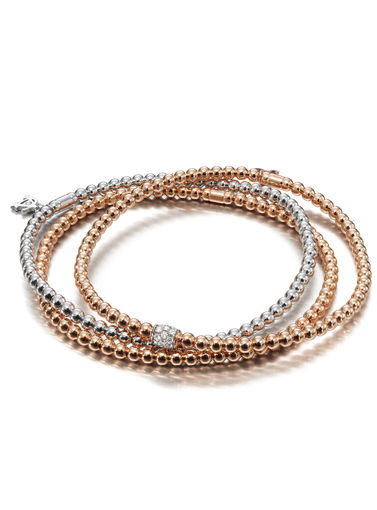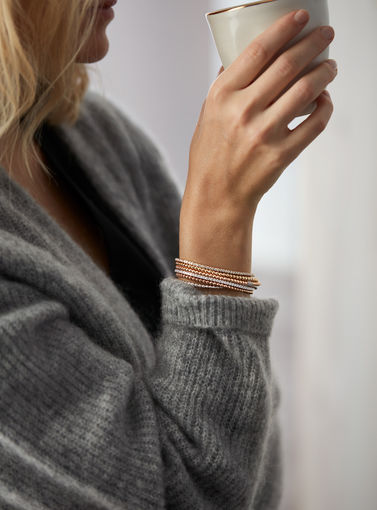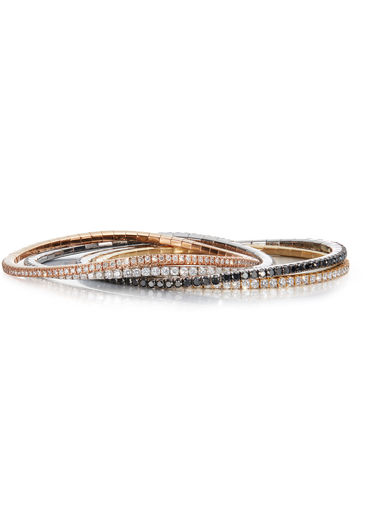 Earrings – a classic
" Earrings are one of the more popular gifts, since they are quite a safe choice. Items such as rings may be more difficult, as there may be problems with the sizing." Jenny Tillander begins. "At the moment, my personal favourites are the Youth earrings from my Transparency collection, as well as simple diamond studs! As a present, you can never go wrong with diamond studs. If you want to add a little oomph to those studs, the detachable pearl pendants are a rather nice gift, even on their own. These will allow the chic studs to transform from everyday accessories to the eye-catchers of any ball" Jenny concludes.
Unique pieces
" You will know, when you have found the exact right piece of jewellery. If you haven't gotten the thrill yet, the reason might be, that it hasn't been made yet. Nine out of ten jewels made by us are unique, made by order" Tina explains.
"A bespoke, made by order piece is a unique present that will bring lasting joy to the recipient. A handmade, high quality piece will last for generations" remarked Jenny, a 6th generation jeweler. "We have a wide selection of loose gemstones at our shop, which I am sure will be able to cater to the most refined of tastes, which Tina and her amazing team of goldsmiths can turn into a stunning piece of jewellery" Jenny concludes.
A gemstone as a present has become increasingly popular over the years. If we were to believe Tina and Jenny, the most amazing gifts do come in small, charming packages. The Atelier Torbjörn Tillander shop is open for business on Kluuvikatu Monday to Friday 10am to 6pm and Saturdays 10 am to 4 pm. The week before Christmas, the opening hours are extended. Read more here.
We also recommend….
Collectible pearls
Have you recently become a godparent or is there an adorable baby in your close circle, who's life you will be a lasting part of?
One of our most popular gift items is definitely the Collectible pearls! Paula and Torbjörn Tillander created this concept in the 1960's, which builds on the idea of collecting pearls for the child, one milestone or celebration at a time. Eventually the child will have the material for a valuable pearl necklace, often at the brink of adulthood.
Find out more about the pearls and collecting here.