When Eero proposed to Anni, no one was surprised by the actual proposal.
The ring, however, stunned us all:
A grand champagne-coloured diamond surrounded by smaller white diamonds. He had bought it earlier, secretly, without really bothering to ask what Anni thought about it – at times you just know that she is going to say yes.
Choosing a ring for a modern, style-conscious lady, without so much as a by-her-leave, is a very daring deed.
– I didn't consider it a risk, says Eero, laughing.
– I have always loved everything beautiful. I first started visiting Atelier Torbjörn Tillander as a young boy with my mother, and naturally this is where I came to find the ring. I knew that Tina would have Anni's ring measurements in file as Anni's family are also long-standing Tillander customers. In my mind I had a clear vision of a ring that would look like Anni: it had to be delicate but still striking, elegant but at the same time fresh and feminine.
Both Eero and Anni thought the engagement ring was just perfect – so perfect, in fact, that it didn't feel right to try and add a wedding ring next to it as customary in Finland. They came up with a different solution, tailor-made for them: instead of a wedding ring, the couple asked Tillander to design Anni matching earrings for the wedding.
A perfect day. Anni and Eero's wedding started by a traditional ceremony in the idyllic Kulosaari church, in Helsinki. Over a hundred family members, relatives and friends were gathered to witness the joyous occasion, followed by toasts and wedding cake accompanied by splendid string quartet music in the charming vicarage garden.
The day-time celebrations in the classically romantic setting continued later in the evening by an intimate dinner with friends and younger family members in the more relaxed and less polished ambience of a former industrial hall in Kruununhaka, at the heart of Helsinki. The party featured exquisite food, drinks and toasts, along with brief and to-the-point speeches as wished by the happy couple.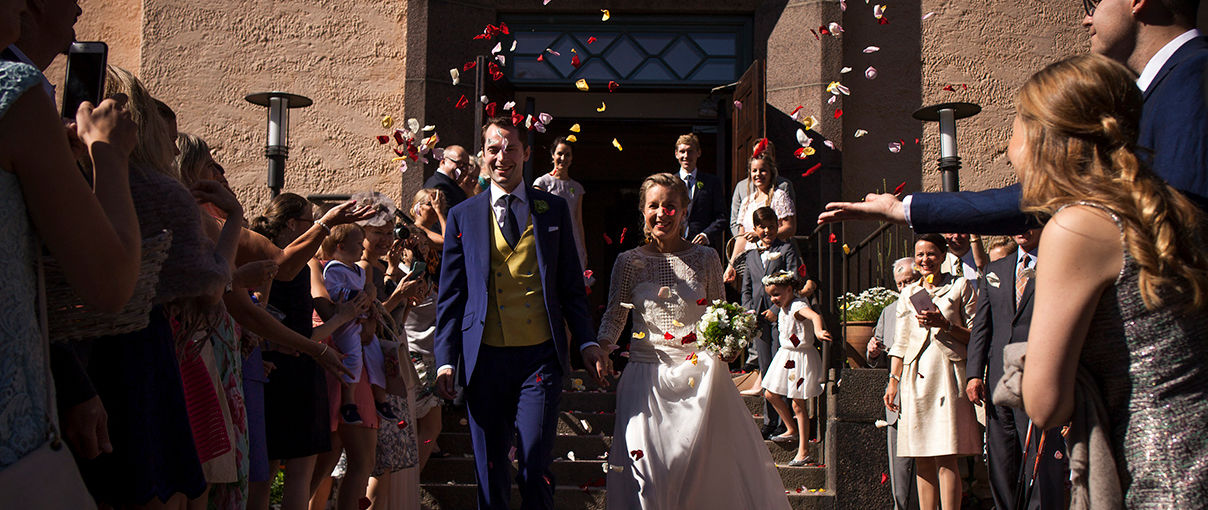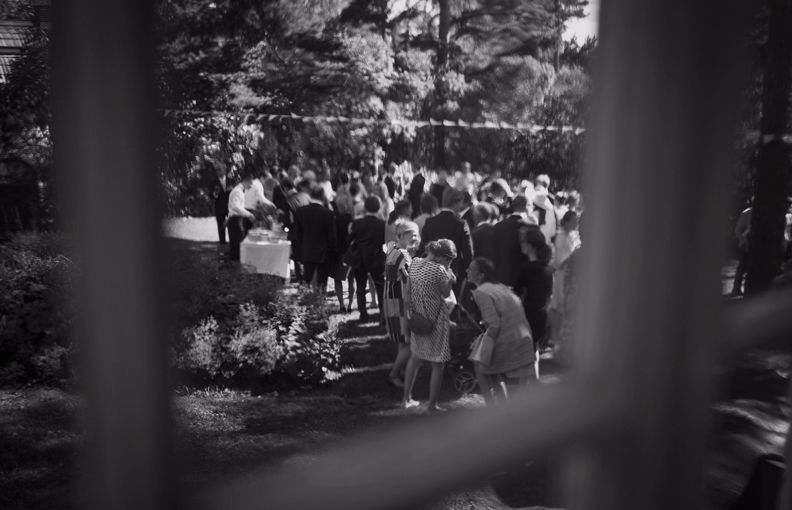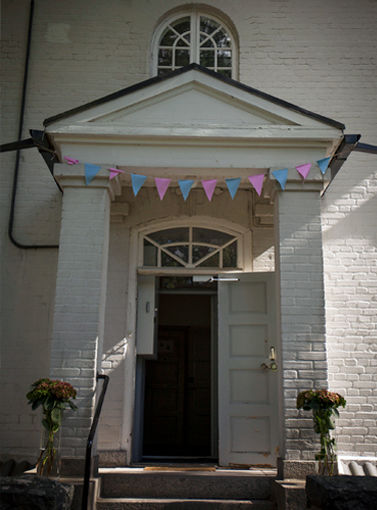 Personalised choices.There are as many lovely weddings as there are lovely couples. Anni and Eero, do you have any tips for other couples planning their wedding?
– Make it look like you! Some of the thigs particularly important for us where good food and a relaxed feeling. We invited as many relatives as possible for our day-time garden celebration, and then we wanted a cosy and relaxed evening with friends. We don't really care for traditional wedding reception games or conventions and decided to skip them.
– We had a clear idea of what our wedding day should look like, and thus ended up arranging many things ourselves, perhaps more than most couples would like to do. This probably wasn't the easiest way of going about it, so perhaps we better not recommend it for anyone else.
The best and most memorable moments of the wonderful day?
– I can't pinpoint any one thing because it all went just as we wished, ponders Anni but goes on to state:
– Then again, coming out from the church doors together was an amazing moment.
What about you, Eero?
– The first thing that comes to mind is the garden celebration, because I really enjoy mingling and talking with people. Another highlight was Anni's beautiful speech during the dinner, and the music at the church service was awe-inspiring.
Forever yours.Anni and Eero wanted to give jewellery an unusually prominent role at their wedding. Anni's ring was chosen by Eero, and the matching earrings, designed with Tina Tillander and Atelier Torbjörn Tillander's goldsmiths, were based on Eero's idea.
Eero's ring, too, carries more significance than immediately obvious: it was made from his grandparents' rings.
The story of the family continues to evolve in a renewed form.
Photographs: Henna Koponen Photography