Purchasing an engagement ring can be unnerving, it is after all an emotional milestone in life, that you may not have experienced before. In addition to the emotional side, purchasing a ring may also be quite a monetary investment.
Many couples opt to go ring shopping together, whilst others want to surprise their partners with a ring at the time of the proposal. When purchasing a ring without the intended recipient, the process can be daunting. Especially if you are unsure about their taste. This is where an experienced salesperson can often help.
How do you select the right engagement or wedding ring? Maria Hovi, gemmologist at Atelier Torbjörn Tillander encourages you to think further into the future. Consider questions such as: Will you be wearing another ring next to the original? Is the ring practical in daily use? Is the design timeless enough, that you want to look at it for decades to come?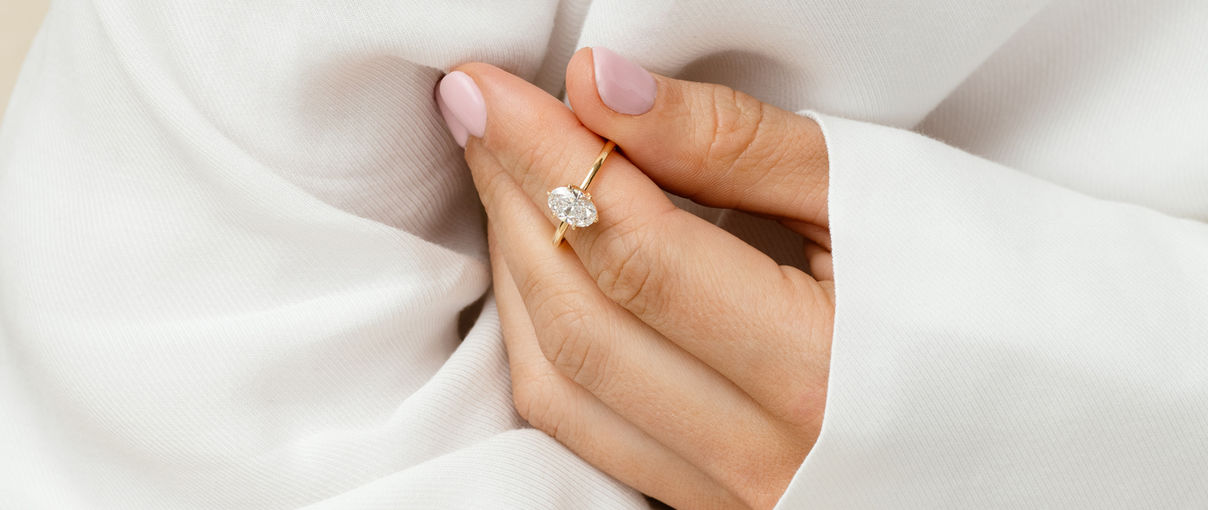 There are various ring designs to choose from, but Maria has a clear opinion about the materials. For gemstones, Maria recommends the classic diamond, because of its durability in everyday use. But if you don't think colourless diamonds are for you, Maria would recommend you familiarise yourself with sapphires and rubies, which are the second hardest gemstones. Colourful diamonds are also becoming more and more popular.
White and yellow gold are a popular choice, but Maria would recommend looking into platinum. "I often recommend platinum instead of white gold for my customers. The purchase price is a bit higher, but you will save money later on in maintenance and care" Maria says.
Lastly Maria recommends you select a large enough stone. "They say diamonds grow smaller over time. Customers have told me they regret not getting a larger stone to begin with" Maria chuckles. Rings are often subjected to wear and tear and hence the settings of the stones might wear down or loosen up. This is why we recommend having your rings checked every few years.
You'll find a selection of engagement and wedding rings here.
Welcome to Kluuvikatu to discuss what kind of ring would be best suited for you! You can also book an appointment with our staff, for an unrushed one-on-one discussion with our experienced staff. You can find our contact information here.