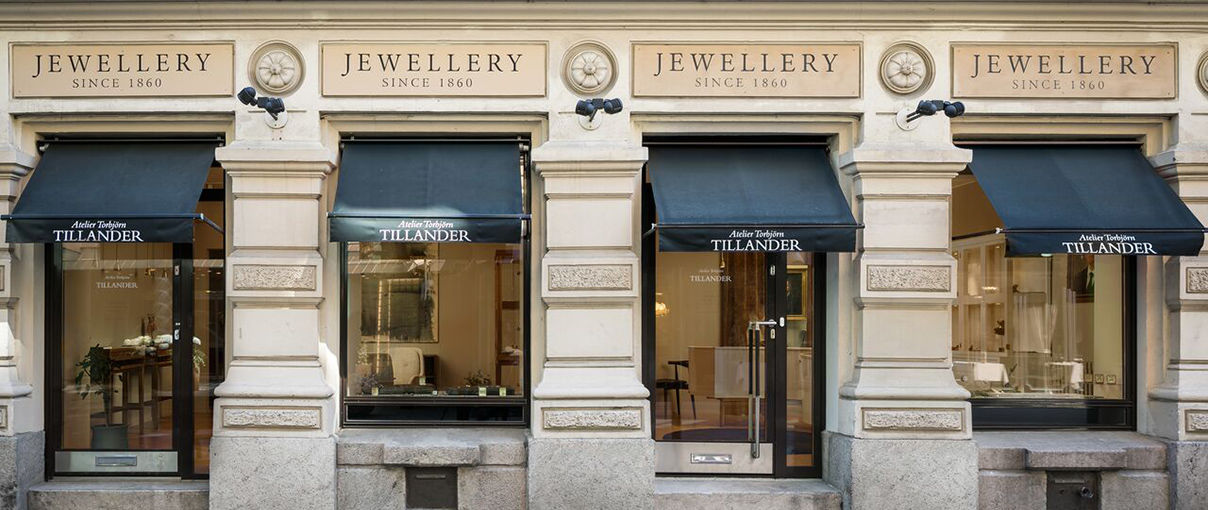 Atelier Torbjörn Tillander's shop is somewhat discretely placed on Kluuvikatu in the heart of Helsinki. Old customers come through the door like they do into their own home, while others pass by to glance at the beautifully decorated windows.
Do I dare to step inside?
– Well of course you do, says designer and business owner Tina Tillander cheerfully.
– In order to come to our shop, you certainly don't have to know what you are looking for. Here you are warmly welcome to just step inside to get to know us and ask us about what we do. You certainly do not have to be a millionaire to get a genuine piece of jewellery.
Oh yes, the prices. The prices for a unique ring, custom made by Atelier Torbjörn Tillander, start from approximately one thousand euro. However, you will find gorgeous pendants in different shapes and forms for a few hundred in our lovely shop on Kluuvikatu.
In case you didn't know, the price has an explanation. You see, all the products you find here are handmade from start to finish by a set of five elite goldsmiths in Atelier Torbjörn Tillander's workshop just a block away from the shop. These goldsmiths are true masters of the trade, which is why they only work with top of the range stones and metals.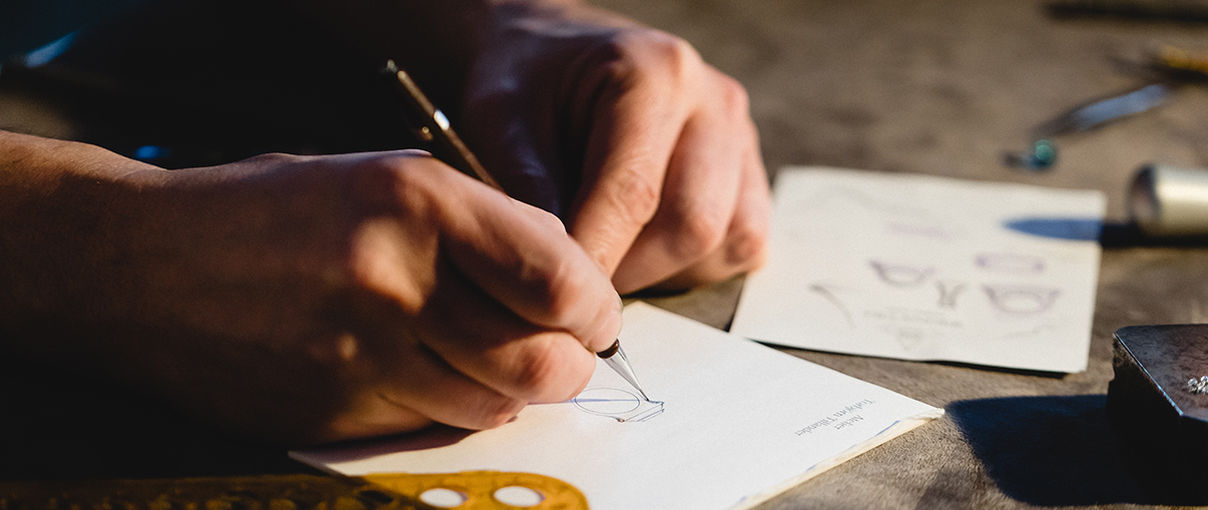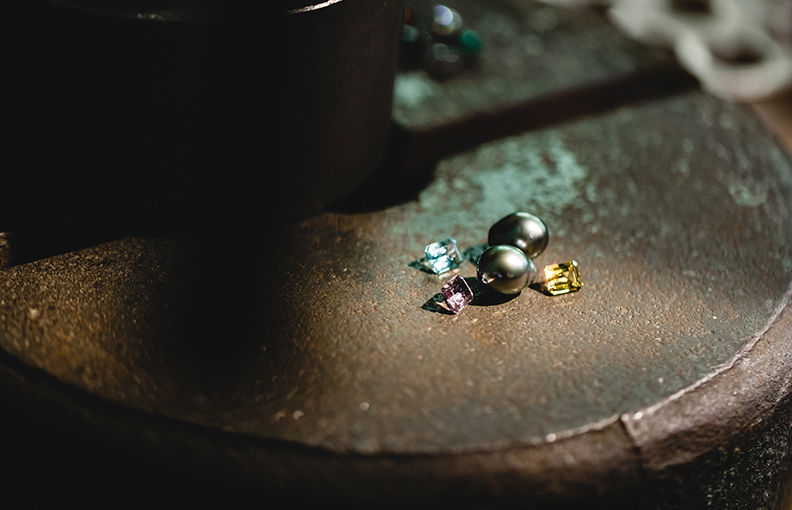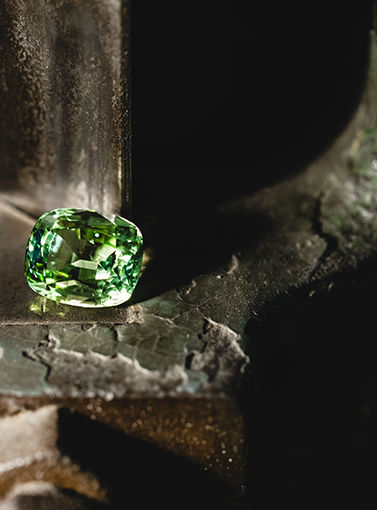 How does the manufacturing of a unique piece begin and what does the process look like?
– We usually begin with finding out what our customer wants and needs, Tina Tillander explains.
– We expanded our shop a few years ago and added a space which we call our "living room". This is a comfortable space where we can have a friendly chat and a cup of coffee while looking at stones or designs - whatever our clients feel like, Tina adds kindly.
– Many of our clients know their style, and what they are looking for. However, some of our clients wish that our services include professional advice and style consultation, or that we at least confirm if their style and choices work for them, Tina tells us.
Knowledge about jewellery and the materials they are made of often come in handy. A knowledgeable and experienced salesperson makes sure that you know exactly what you are buying and thus you won't be disappointed in the end.
– It is a wide-spread misconception that gemstones are unbreakable or at least shatterproof.
– Many gemstones are in fact very fragile. If my client tells me she wants an emerald ring for every day use, it is my job is to prevent this mistake. Emeralds are fragile stones and when worn in a ring it will be subject to much more wear and tear than it would in a necklace for example, Tina adds.
Tina Tillander is frank, friendly and genuinely positive. She lives in a large wooden house with its own stables in the countryside. She is also the owner of a large German shepherd, which is why she enjoys an active outdoor lifestyle and hence she has a personal demand for durable jewellery. So, what is her advice on how to wear your jewellery safely?
– Always take off your jewellery when doing things like sports or digging in the garden. If you are not careful, you can actually ruin your jewellery permanently, beyond repair.
And, what is your advice on functional style?
– Be true to what you like and only follow trends you enjoy. Choose jewellery that match your personality and highlight your best features. A pair of perfectly suitable earrings, for example, make the skin glow and eyes shine.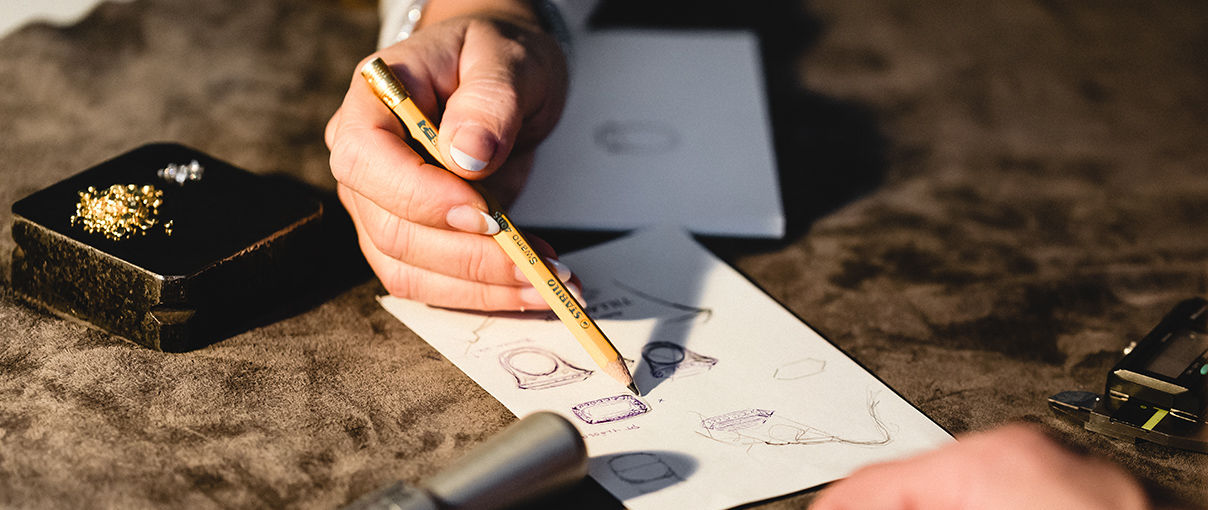 When an order is placed it is taken to the workshop and most often personally by Tina Tillander herself. She is the one with a vision, which forms the basis for the unique jewellery, but a finished piece requires the skill of an excellent goldsmith as well.
– The visual design is naturally a big thing. But it is our job to transform the two-dimensional design into a three-dimensional item, goldsmith Rauno Tynkkynen explains.
– The variety of the work and the demand for high skill is really what makes our work so special. It is also a true inspiration to be able to pay high respect to traditional methods for handicraft, without sparing time or effort. We have a decided to never cast any part of our jewellery with pre-made casts, but to instead form all shapes by forging, rolling and filing. Metals that are worked properly like this are much more durable than casted metal, so the time and effort really pays off as we get a high-quality product this way.
Were you inspired by this article? Would you like to hear more about jewellery, style and diamonds? We would be happy to tell you more! Please visit us at Kluuvikatu, you'll find us opposite of Hotel Kämp, right in the heart of Helsinki.