Jenny Tillander answers the interview questions via voice messages from her home in Tammisaari. "The baby just fell asleep and now I have a short moment to myself before my spouse and our 3-year-old daughter come home. I dedicate my evenings to family, so that is usually when I close my laptop for the day. Work can wait."
Officially Jenny is on maternity leave because her youngest daughter was born in February. But when you work at a family company, the mind wanders quickly to work – luckily online meetings can be held from the comfort of the sofa while snuggling the baby. "In that way, the new normal is a good thing – almost anything can be done remotely."
Jenny represents the new generation at the family company – she is a jeweller in the 6th generation. Even though the family history and traditions stem from the 19th century, Jenny is determined to keep Atelier Torbjörn Tillander at the forefront of Finnish jewellery design.
"I love working in a family company. My work is my passion – I love gemstones and customer service, but I also want to keep developing the company and create new concepts. I am lucky, as my mother Tina Tillander as given me many freedoms and trusts my expertise".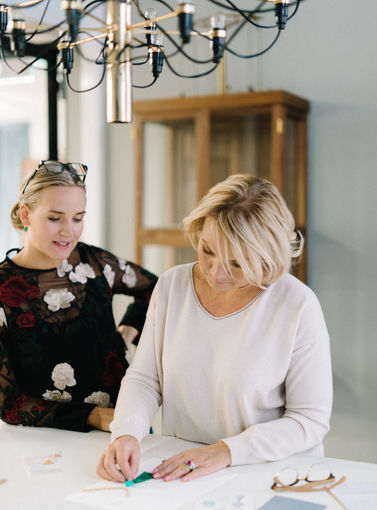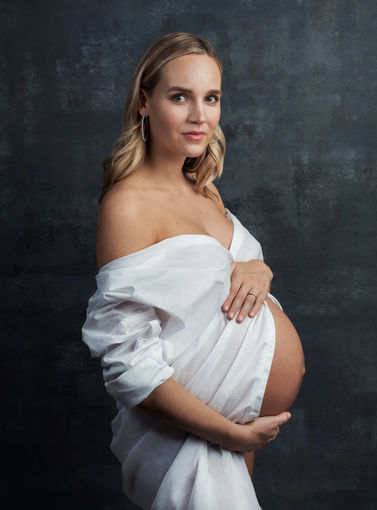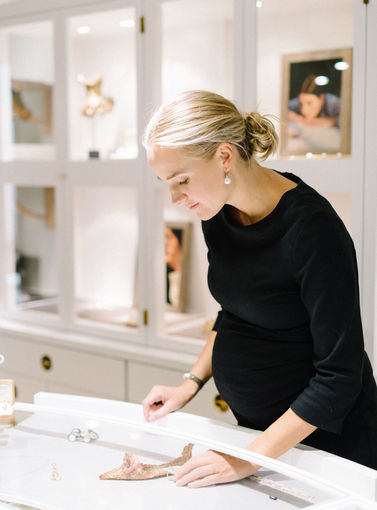 "The relationship between my mother and me is special. I doubt that many people spend this much time with their mom" Jenny laughs. Both mother and daughter live in Tammisaari, so they often commute together to Helsinki. "We spend a lot of time in the car, so you are bound to talk about all kinds of things. We often get our best ideas on the drive to work! So when we arrive at the shop, we are eager to get going with implementation of our brand new ideas!"
After high school, Jenny has studied Russian and completed a degree in fashion marketing at the Helsinki Design School. After beginning to work at the family company in 2014 she noticed that, even though she learned a lot about gems from the skilled staff at the shop, she lacked a fundamental understanding about gemstones.
"When a customer comes into the shop, they expect to receive first rate service and top of the industry knowledge. I did not feel secure in tending to customers without the ability to tell them about gems and their characteristics. I wanted to know everything about them – to be able to answer even the toughest questions with confidence. That is why I went to London to become a gemmologist in 2016."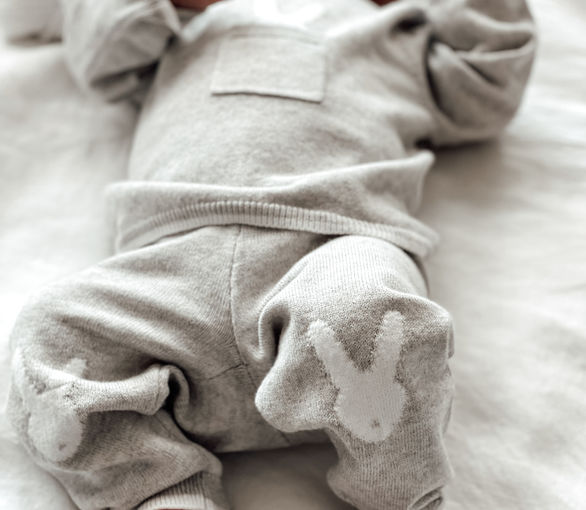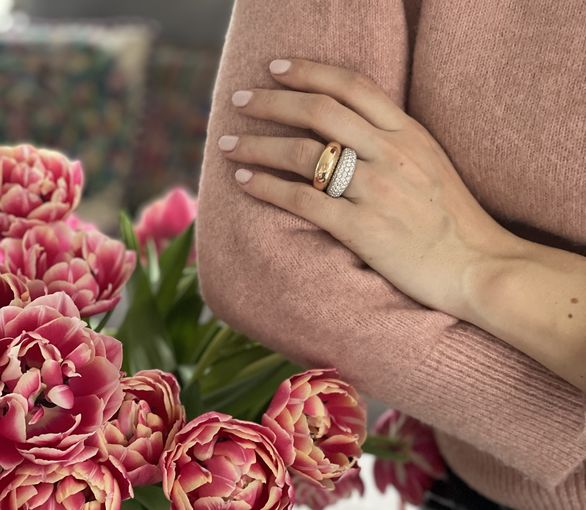 Today Jenny is mother to two little girls. The birth of their first daughter in 2018 was a surprise and Jenny was concerned about the effect motherhood would have on her career. Now Jenny says it is the best thing that could have happened. "I love being a mother! I knew that I wanted to become a mom at a young age, just like my own mom. I love that my children have an active grandmother, as well as a great-grandmother in their lives."
The great-grandmother, Jenny's grandmother Paula Tillander, has shown in her own example, that it is possible to combine family and a career. "I admire the women in my family. They have had children and led successful careers. You don't have to choose, as long as you have the right people in your life" Jenny says.
Even though the pandemic has been tough on everyone; Jenny is eager to look into the future. "I am excited about a project I have under way. I launched my first jewellery collection in 2020, which circled around the idea of transparency. Now I want to take that idea even further. I can't tell you what it is yet, but soon you will know!" Jenny finishes with a smile.
JENNY TILLANDER'S TIPS FOR MOTHER'S DAY:
For a mother with small children, I would recommend stud earrings. They are safe with a baby that likes to grab things.
When the baby is small and you are feeding often, long chains can be difficult. That is why I would recommend a short pearl collier. Pearls are soft and lovely to use. Some people consider pearls old fashioned but let me tell you: pearls are so in right now!
For rings, I would recommend soft, round shapes. For example, pearl- or gold sphere rings are lovely. We have many chunky rings in the shop this spring, which I adore!
Didn't find what you were looking for? Don't worry! Bespoke jewellery is our speciality, and we can make any kind of jewellery you want. My spouse gave me a lovely ring after the birth of our second daughter. My mother designed the ring, and it has some lovely symbolism. You can read more about it here.