Tillander is an iconic name in the world of Finnish jewellery, and you now can find a sixth-generation jewellery expert, Jenny Tillander, at Atelier Torbjörn Tillander's shop on Kluuvikatu in Helsinki. The first jewellery entrepreneur of the family was Alexander E. Tillander, who opened his first own shop in St. Petersburg in 1860.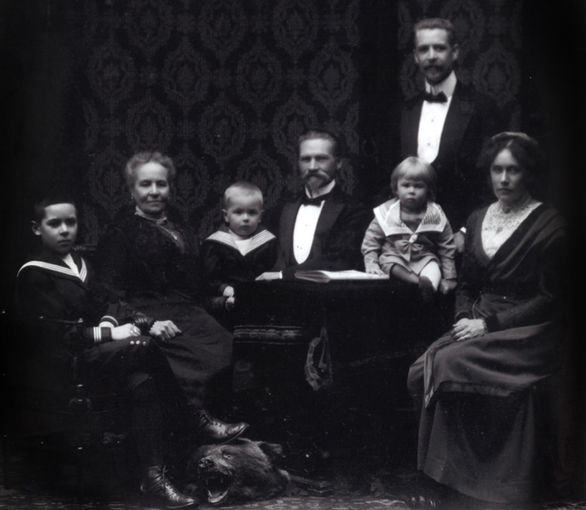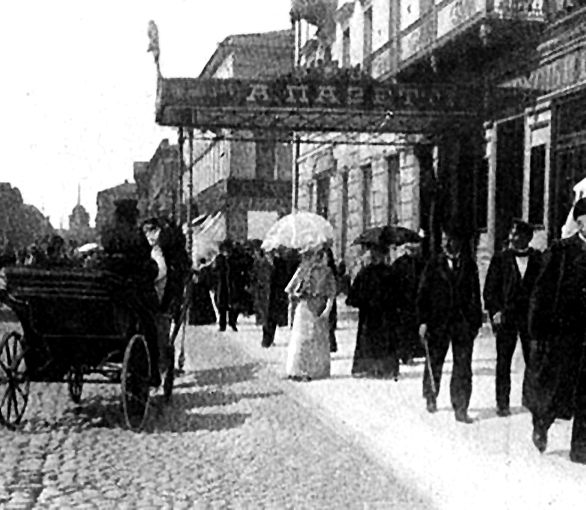 Alexander E. Tillander was born into a farming family in 1837 near Helsinki and died in 1918 in St. Petersburg. One could say he died due to the Russian Revolution, although cancer had something to do with it, too.
All in all, Alexander's life was very colourful and would make an intriguing movie. This young boy from Helsinki set out for St. Petersburg at the tender age of 11 and soon showed he was both a brilliant craftsman and a savvy businessman.
By 1911, the Tillanders had a large shop on the most important shopping street of St. Petersburg, Nevski Prospekt. The clientele was illustrious: from Tsar Nicholas II to Count Tolstoy – yes, exactly the one who wrote War and Peace. The Tillanders' status as the purveyor to the high society meant that they created immeasurably valuable items, such as jewellery, trinket caskets and boxes, tableware and ornaments; all objects we don't really manufacture in Finland today.
The Tillanders closed their shop doors for good in St. Petersburg in the autumn of 1917, and started trading again the following year in Helsinki under the name Lindman & Tillander. What on earth happened in between?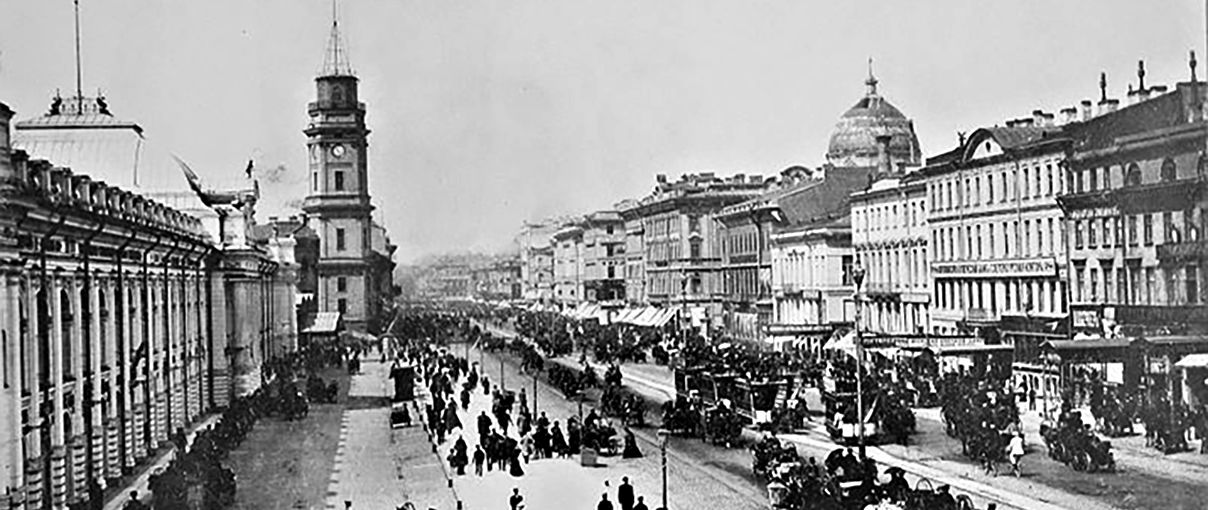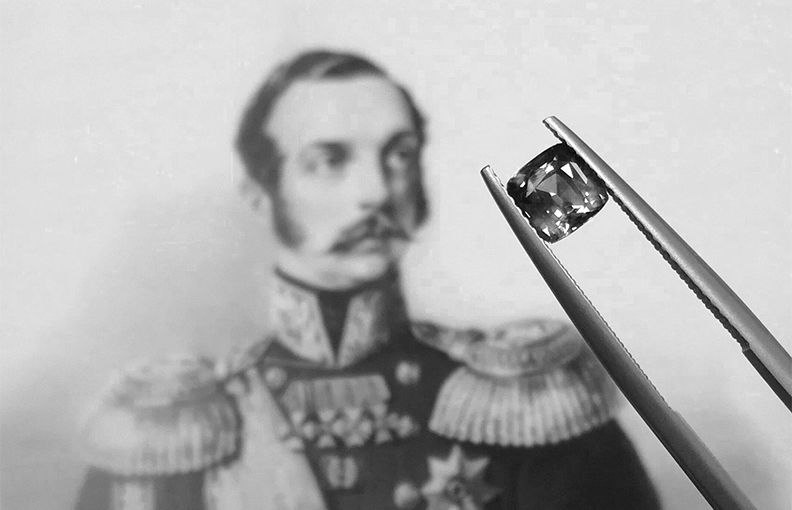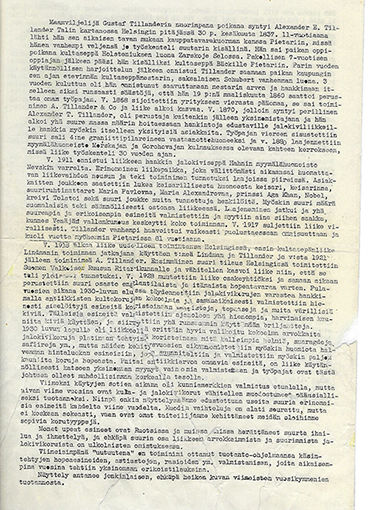 In 1917, the October Revolution overthrew the Tsar in Russia, opened the door for Finland to gain its independence, and set in motion a communistic social experiment. The year proved tough to the Tillander family too.
With hindsight, we could say that it all turned out well both for Finland and the Tillanders. For the Tillander family, this was largely thanks to the foresight of Alexander T. Tillander, Alexander E. Tillander's son.
What did life in St. Petersburg look like on the eve of the Revolution? People went hungry, poverty grew worse and public order crumbled more and more every day. Alexander T. was at the helm of the family company and must have had some foreboding of things to come, because in the spring of 1917, the family travelled to Luumäki in Finland for the summer as they did every year, only this time never to return to St. Petersburg. At Luumäki he worked hard to landscape the family's lands, with a secret purpose of hiding jewellery caskets and boxes safely brought over from their St. Petersburg shop.
Even though the family as a whole did not return to St. Petersburg again, Alexander E. Tillander, also called Gubben, did not heed the warnings but made his return to St. Petersburg together with his wife. He believed the Revolution would peter out because of its sheer impossibility. However, this did not happen. In the autumn of 1917, Gubben, over 80 years of age by that time, was mugged on the street by a group of six men, one them a former apprentice at Tillanders'. Even though Gubben recovered from the assault, his health was never the same again, and he died of cancer the following year in St. Petersburg.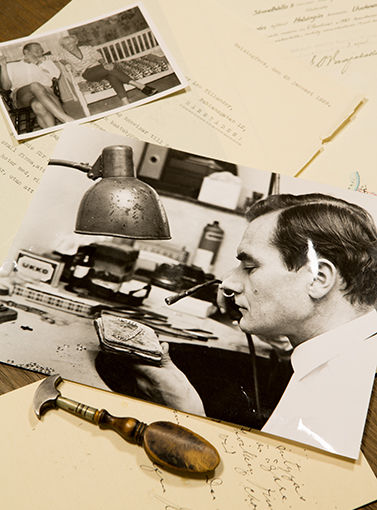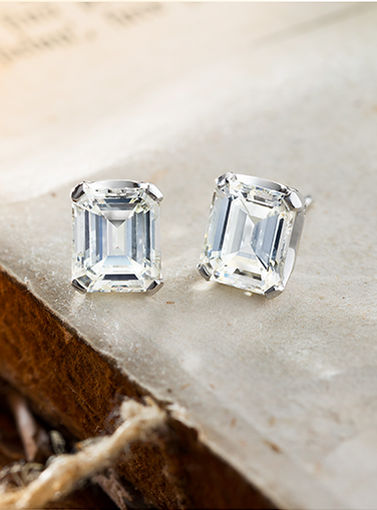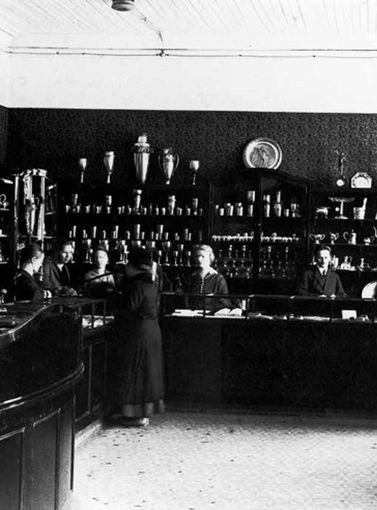 The next generation of Tillanders continued their business in Helsinki from 1918, initially by going into business with goldsmith Lindman, but soon establishing the name A. Tillander. At the time, Finland was just taking the first tentative steps as an independent country and had no court like that in the Tsarist St. Petersburg, or its wealthy, eager-to-spend regular customers. Instead, Finland was ravaged by civil war. The Tillanders managed to get on somehow, and the business started to grow gradually over the years.
Now, in 2017, Finland is celebrating 100 years of independence and Atelier Torbjörn Tillander wanted to mark the occasion in a grand way, as befitting the occasion.
– I started thinking about what Finland was like a hundred years ago, and came across some copper pennies from 1917, says Tina Tillander.
– These old coins symbolise the period of transition also because they feature the Russian double-headed eagle on the other side. Who would have thought at the beginning of 1917 that Finland was about to declare independence by the end of the year?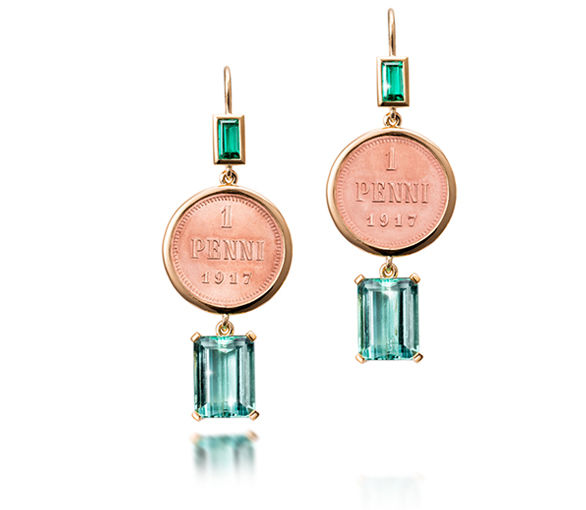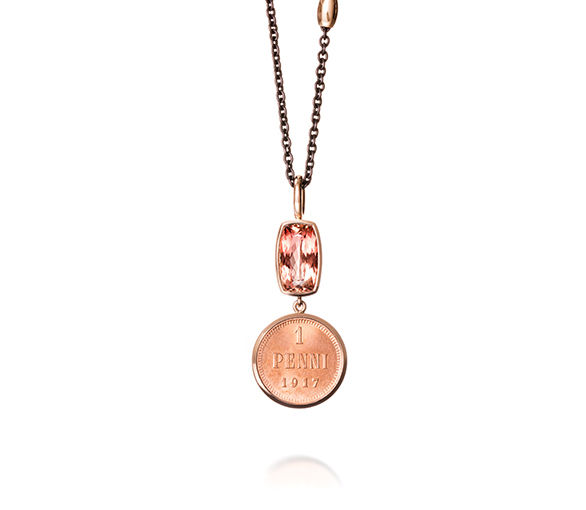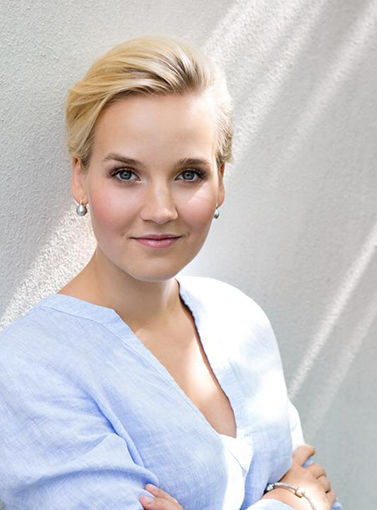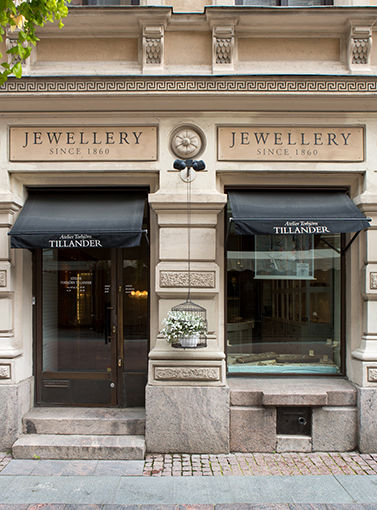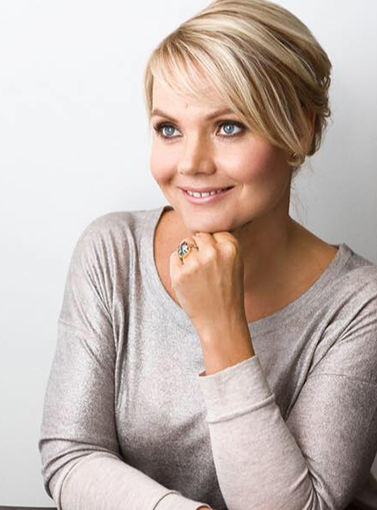 The jewellery designed around old pennies turned out splendid! Tina combined the coins with rose gold and colourful gems, such as beryls and tourmalines.

Would you like to celebrate Finland's 100 years of independence by wearing a unique piece of jewellery? If you do, contact Atelier Torbjörn Tillander; we have a limited supply of coins from 1917.