Le Rhöne is an exclusive watch brand from Switzerland, the country where all the best watches are made. Since April this year Le Rhöne has been on display in the shop window at Kluuvikatu in Helsinki. Atelier Torbjörn Tillander is the sole vendor of Le Rhöne in the Nordic countries which is why these watches can't be found elsewhere in this region.
Behind the two year old brand, Le Rhöne, we find two global citizens Timo Rajakoski and Loïc Florentin – friends since school. The boys met for the first time in Venezuela already in 1990'ies where Timo's Finnish and Loïc's French parents were both making and international career.
Loïc Florentin, why?
– I have had quality watches as a hobby for many years and I've also had the pleasure to work with them for a couple of years now.
– Le Rhöne was born out of a pure passion for watches, and a standard for quality that only a few luxury watches are able to achieve.
Le Rhöne watches are made from scratch to finish in Switzerland in the workshops of the most renowned watchmakers in the world. The raw materials are selected by entirely different criteria than price and the making of a watch is slow and takes hours and hours. When it comes to watches, quality really matters in weight. That's why even the lightest of Le Rhöne watches weigh over 100 grams.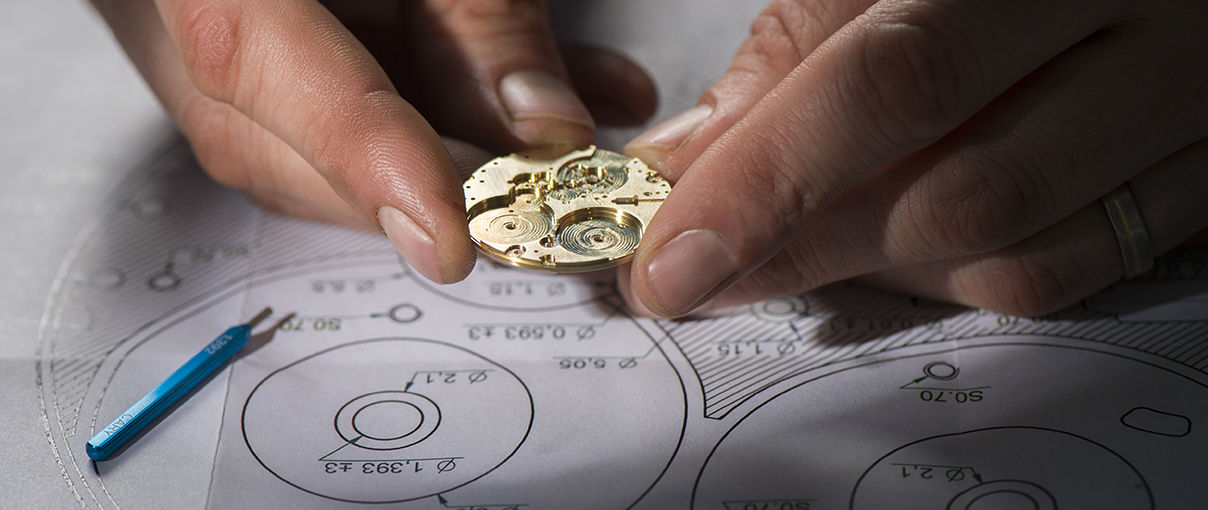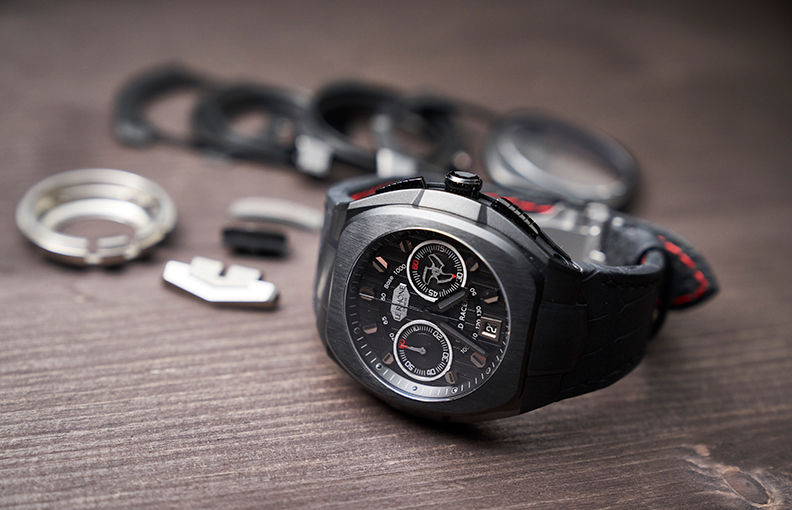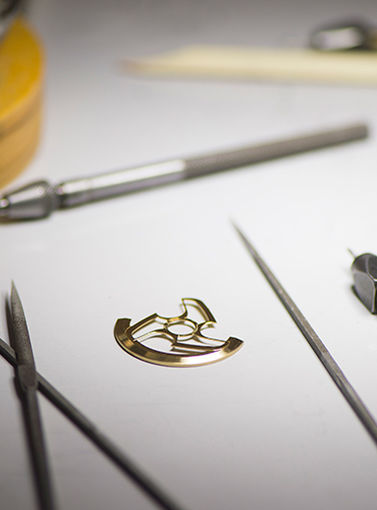 Le Rhöne's hometown Genève – is the centre for all watches. That's what happened in the 16th century due to the reformation and the works of Jean Calvin.
How do you mean?
The explanation is simple. When the Calvinism that proclaimed modesty and continence arrived in Genève, the best craftsmen moved over from manufacturing jewellery to watches, which wasn't associated with being frivolous. In this way, the historic tradition was created, and Genève is still today considered the capital for the world of watches.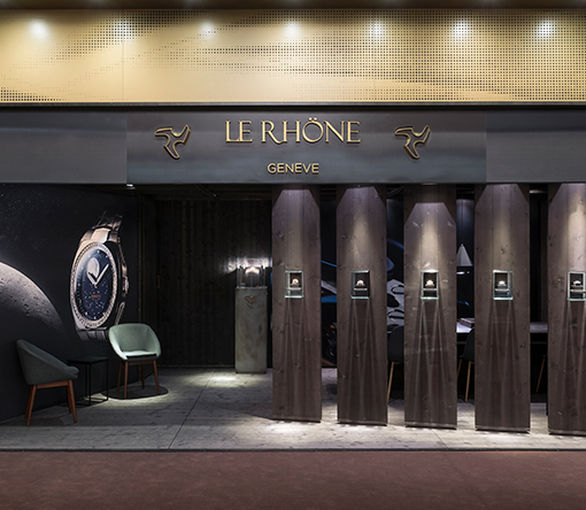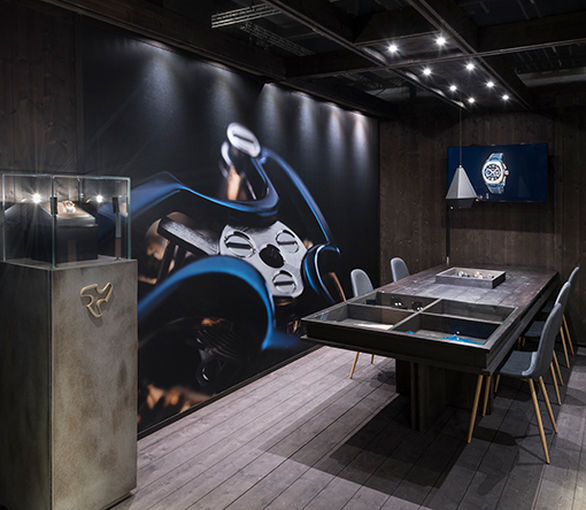 Le Rhône runs through Genève, which is why Florentin and Rajakoski named their brand according to it in 2015.
– Everyone knows Rhône, and hence we've saved some marketing costs, Loïc Florentin smiles and continues:
– In order to personalise the brand, we added two dots on the O, like I have in my own name – two dots on a letter is also common in Timo's mother tongue Finnish.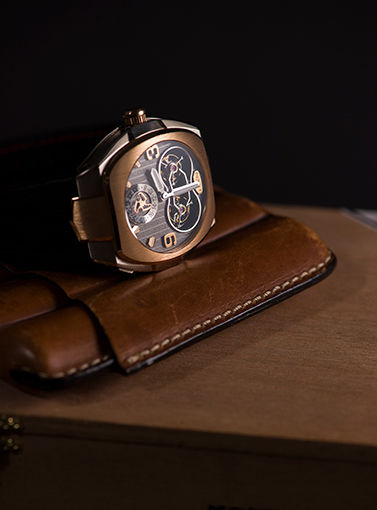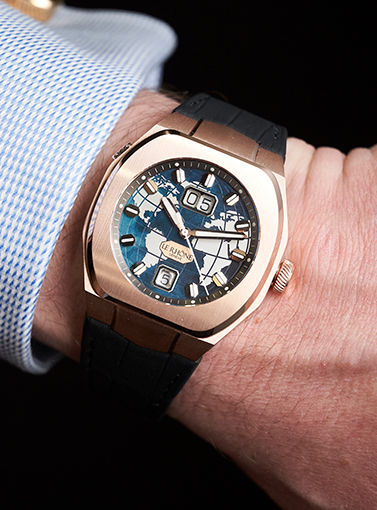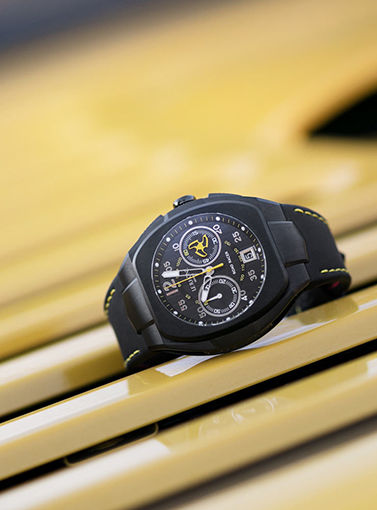 Welcome to Atelier Torbjörn Tillander when you are looking for a watch that no one else on the same flight will be wearing. Here the Le Rhöne watches will be on display. In addition to mesmerising design, valuable materials and extraordinary handicraft these watches offer uniqueness which is so rare in our time.
For example, the Road Racer model is produced in only 69 samples per series and each one of them have a piece of the motor belonging to a 1969 Chevrolet Camaron.
Le Rhöne watches are now for sale at Kluuvikatu at Atelier Torbjörn Tillander. You are welcome to stop by to have a look.