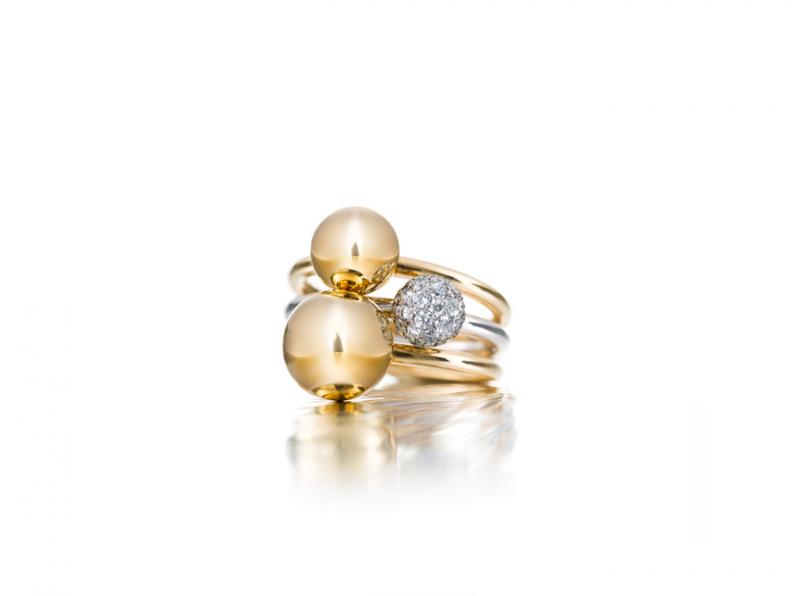 Simply Beautiful
Simple shapes have something special that pleases the eye. Different sized golden sphere rings and a white gold, pavé-set diamond sphere ring.
The prices for the gold sphere rings start from €1,250
I wanted to make something nice in gold. We have always made lots of rings with colourful stones, which are easy to combine in order to create different looks, and I started thinking about doing the same in gold. At the end, I chose the classic ball-shape. First we made only one ball ring, which I tested myself, and later on we created a collection of variations of this ring, in different sizes and with different details and gems. You can get anything engraved on these, for that important personal touch.