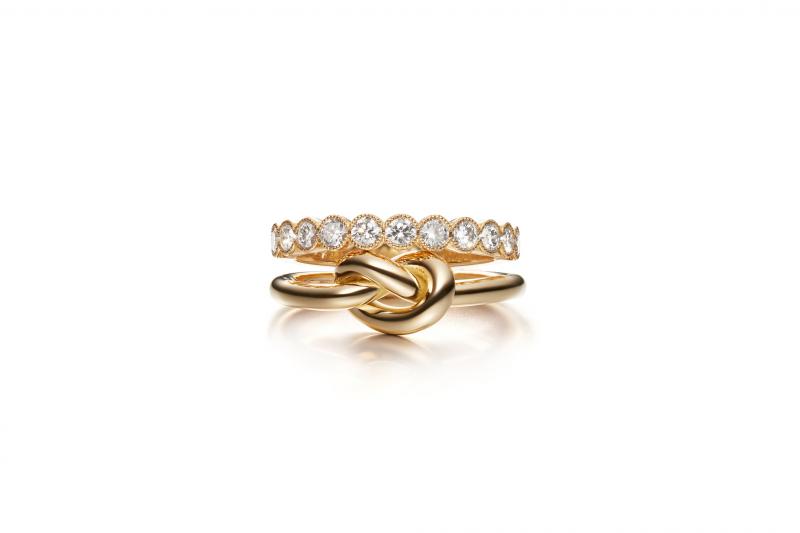 Knot ring
A classic knot ring is beautiful on its own or paired with another ring. 750‰ yellow gold. Here the ring is combined with a diamond half eternity ring with a punch setting. This ring is available with diamonds in different sizes. This ring includes 11 x 0.06ct F-G/vvs diamonds.
Diamond ring € 4 630, knot ring from € 1 400
Small things matter.