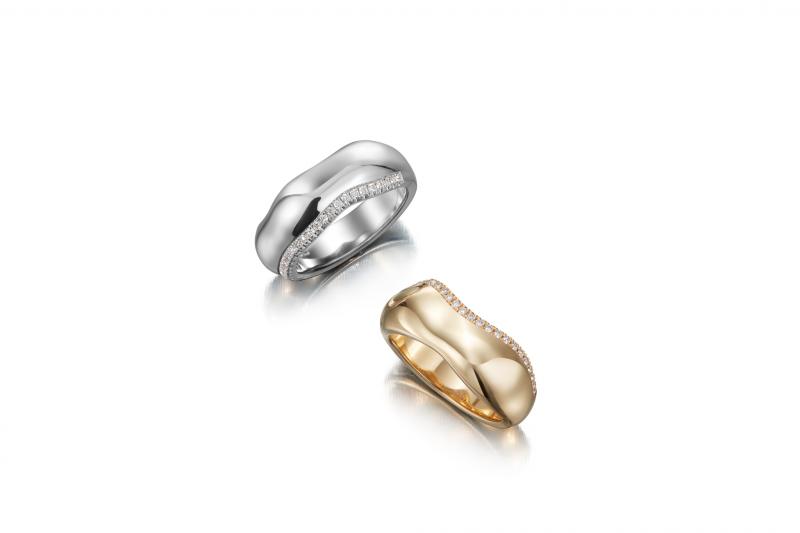 Courage
These rings are all about organic shapes and stunning diamonds. Made in solid gold the rings have a luxurious weight to them. Wear them together or separately for a personal style.
White gold € 4 8000 Gold € 4 800
The design for these rings started with a desire to create rings I would love to wear myself. Staying true to my own vision paired with a drop of courage is always a good combination. This time it resulted in these fabulous rings.