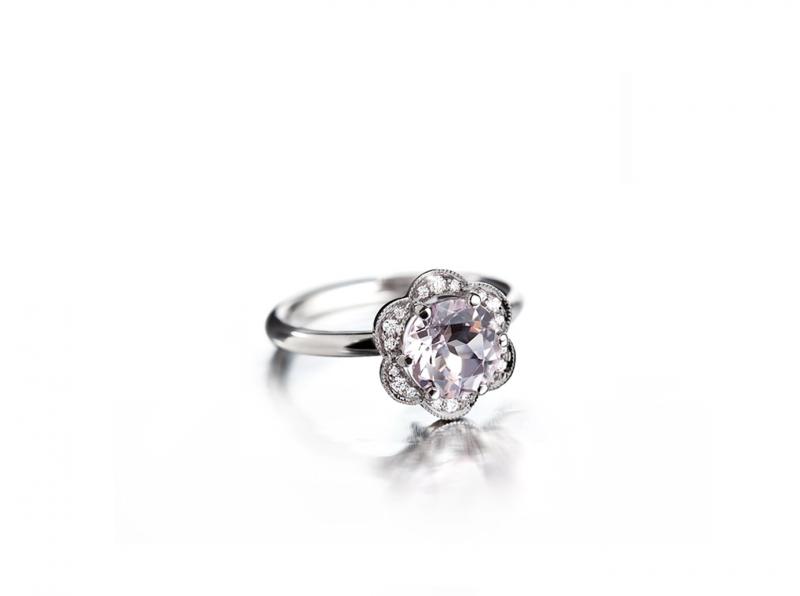 A Morganite Flower Ring
The petals of the flower ring is set with tiny diamonds. The center stone is a morganite which is in other words a pink beryl. It belongs to the same group of gemstones with aquamarine.
Please contact us for a quote on a similar piece.
Jewellery reminds me of the beauty in life.