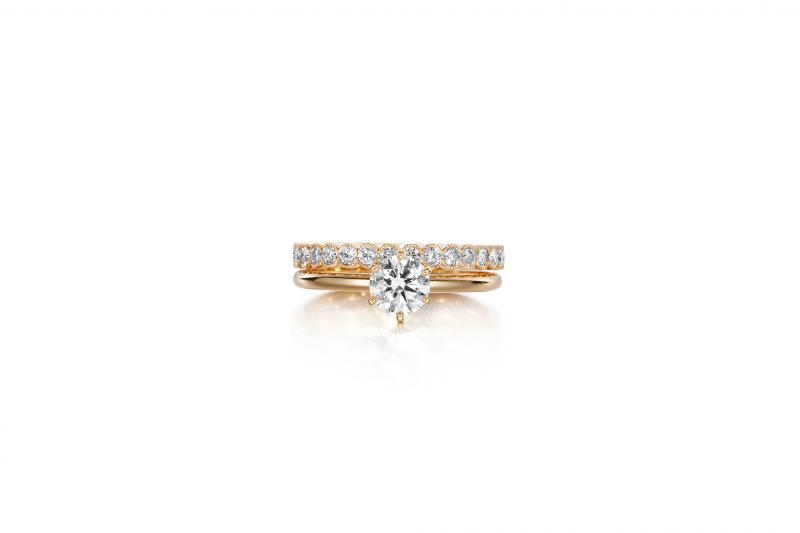 A classic choice
The seamless fit of the eternity ring brings an extra oomph to the solitaire. The brilliant cut diamond weighs 0,61ct and is set with six claws. The eternity ring features 31 small brilliant cut diamonds.
An eternity ring (size 52) €3 920, the price on the solitaire on request.
Small things matter.