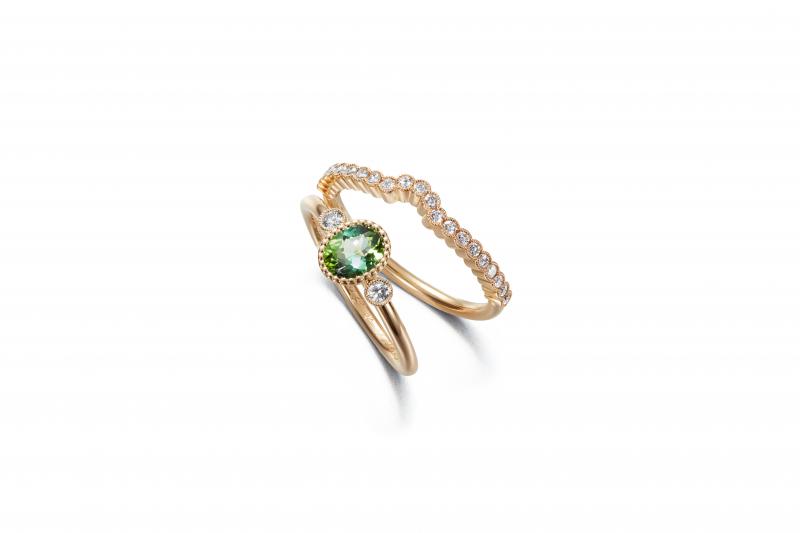 A beautiful combination
The wedding band can be shaped to fit the engagement ring perfectly. A little curve in the ring helps the two rings fit together perfectly.
A tourmaline ring with small brilliant cut diamonds. This model can be made with different gemstones. € 2 300
Jewellery reminds me of the beauty in life.