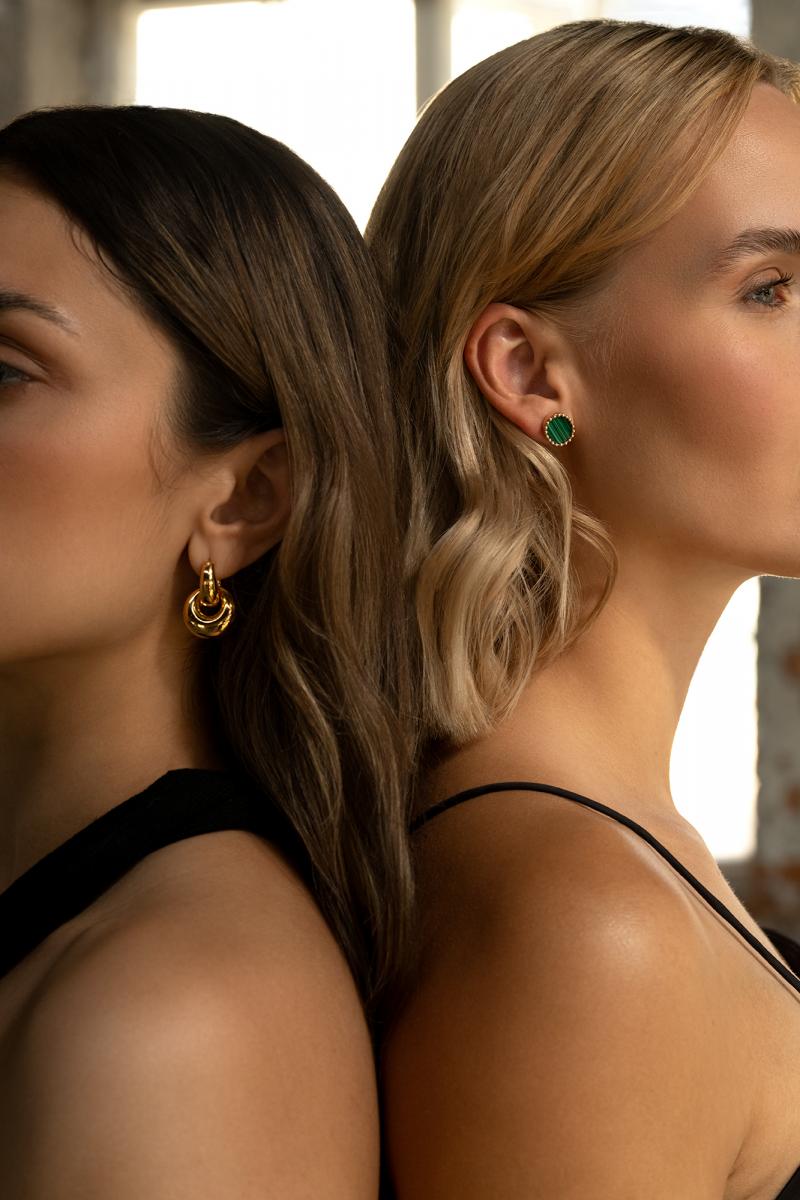 Opposites attract
Stud earrings with opaque gemstones. Available in lapis lazuli, onyx, pink quartz, striped chalcedony or malachite. Hoop earrings with a delivery time of 4 weeks.
Gold earrings € 3 100, stud earrings € 1 500
Even if you don't wear jewellery that much, every woman needs a good pair of earrings in their jewellery box.