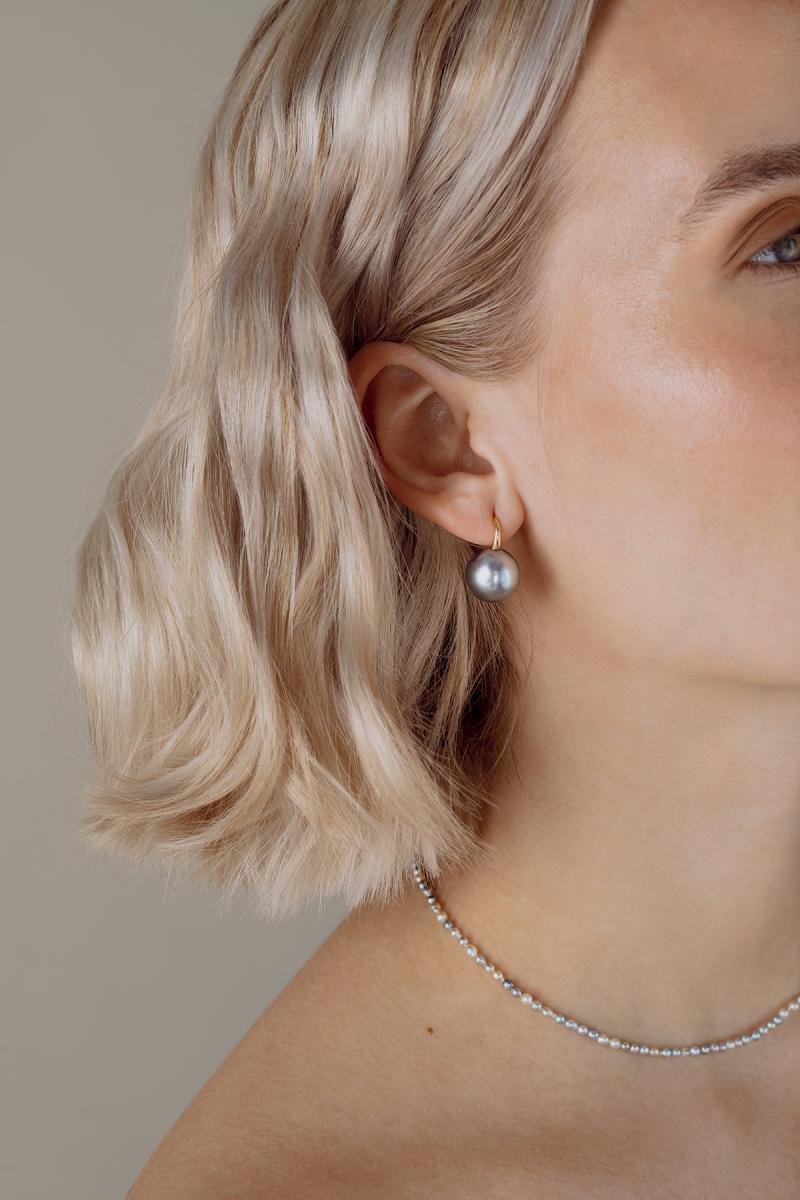 Beautiful pearls
These earrings are available in different designs – with dark or white pearls, even gemstones. The delicate pearl necklace consists of natural coloured akoya pearls from Vietnam.
Hook earrings with Tahiti pearls from € 1 200, pearl collier € 1 300
These earrings are one of our customers favourites – the special hooks give them an elegant look. Wear on their own or combine with a delicate pearl necklace.