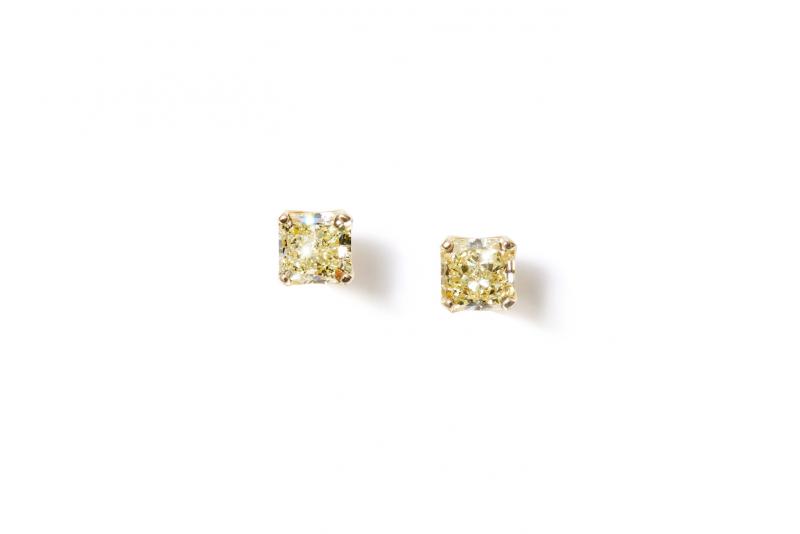 Diamond studs
Your studs don't always have to be white brilliant cut diamonds! This is an example of radiant cut, fancy yellow diamonds. Please get in touch with us to find out what kinds of diamonds we have in stock now!
Please contact us for a quote on a similar piece.
Small things matter.