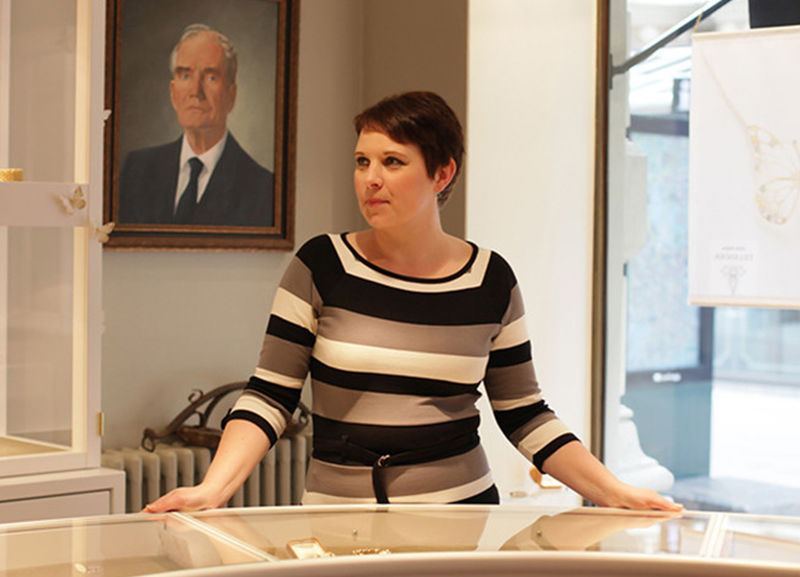 Maria Hovi
Hand Engraver & Master Gemmologist, Customer service
I've graduated as a hand engraver from the goldsmith's college and studied gemmology and graduated as a Master Gemmologist. This has been an interesting journey that's acquaintance my spectrum even more.

My strong background in the goldsmith trade is my strongest asset whilst working with customer service behind the counter. I've worked here since I graduated and I record all orders and purchases of materials. My job role is very much handling all the threads; if gemstones aren't ordered at the right moment the whole commission is delayed as a result of it.

At Atelier Torbjörn Tillander we have a brilliant team at work. We all share the same goal and passion for jewellery as well. Our pride is great as we continuously strive to produce the best and only the best, which is why all pieces ever produced and made by Atelier Torbjörn Tillander are of finest quality and unique little pieces of art. That's truly something to be proud of.