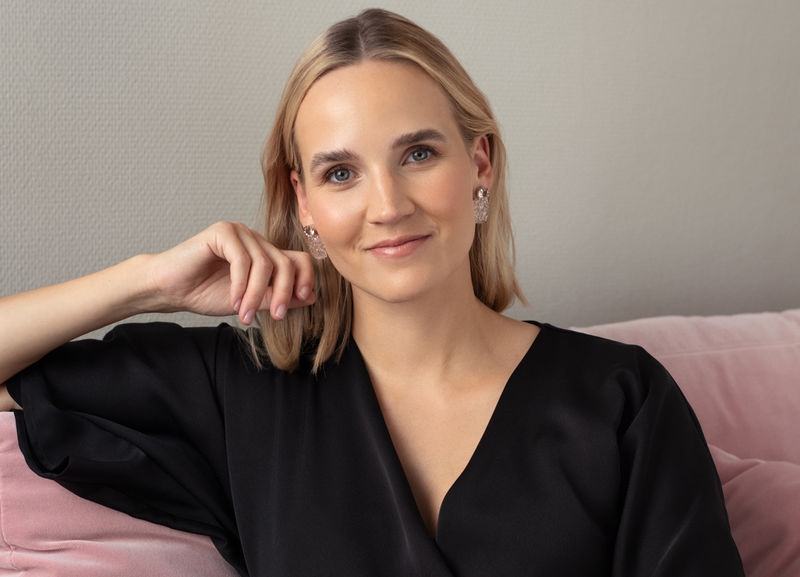 Jenny Tillander
Graduate Gemologist, Marketing
My name is Jenny. I am 28 years old and was born into our family business. You could think that my roots in the world of jewellery and our family history would have guided my life choices. However, I am glad to be able to affirm that this has never been the case; no one at home has ever made me feel under pressure to continue the family business or carry on the traditions. On the contrary, both my mother and grandmother have always given me the freedom to find my own way.

To start with, I did consider other career paths and completed a Fashion marketing course before finding myself behind our shop counter at Kluuvikatu 1. Customer service, with all the related tasks, felt like my thing right away and I really love being able to meet new people every day. So, despite all the other plans and possibilities, my career in the family business started to take shape.

In 2016 I was accepted in the renowned Gemological Institute of America in London, from where I graduated in 2017. As an authorised expert of diamonds and colourful gemstones I enjoy the challenges that work brings my way every single day. I launched my first jewellery collection for Atelier Torbjörn Tillander during the spring of 2020. You can read more about it here and remember to keep up with us through our social media channels!

You can find me on Instagram @tillanderjenny.