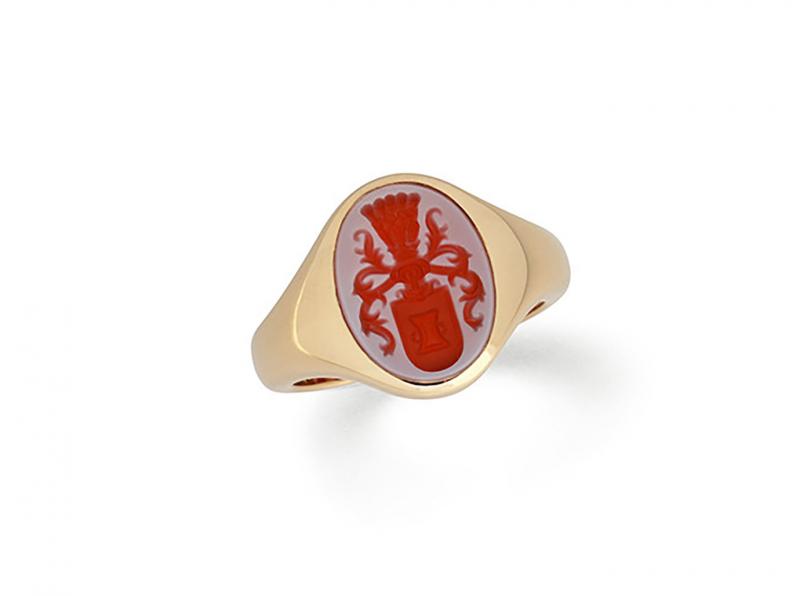 Signet Ring with Carnelian
Ring with engraved achievement in layered carnelian. 750 yellow gold.
There are several different shades in the layered carnelian to choose from. The engraving can also be made in other stones like sardonyx, bloodstone or even sapphire as well as in gold.
Price from €3 300
Small things matter.