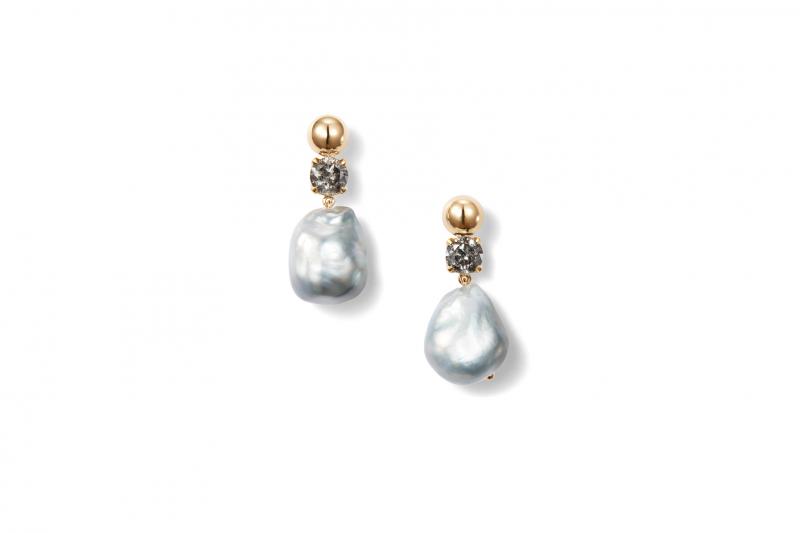 Detachable earrings
These earrings are perfect for anyone that enjoys change and versatility! The gold sphere studs can be worn on their own, or combined with these detachable pieces. The detachable part includes salt & pepper diamonds as well as baroque shaped Tahiti pearls.
This piece is sold. Please contact us for a quote on a similar piece.
Jewellery reminds me of the beauty in life.