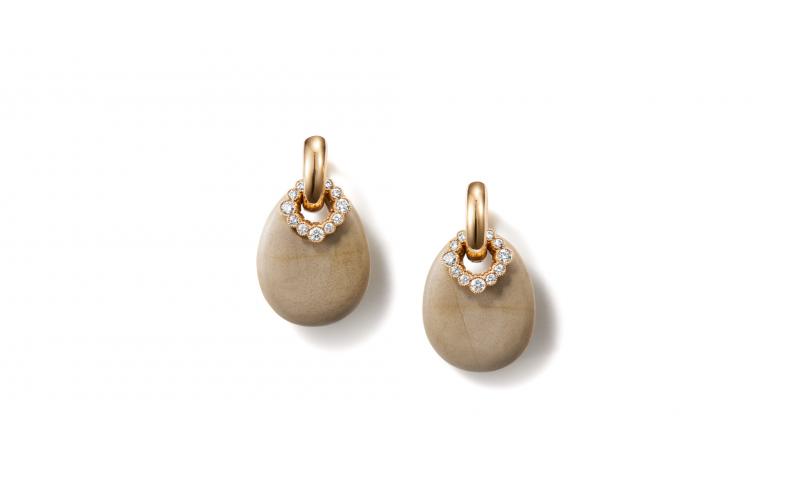 A versatile choice
Hoop earrings are such a versatile piece of jewellery. Add different pendants to create a unique look – here we have added diamonds frames on top of lava stone pendants. The diamond frames can also be worn with diamond or pearl studs.
Hoops €950, diamond frame €4 150, lava stone €350
Small things matter.