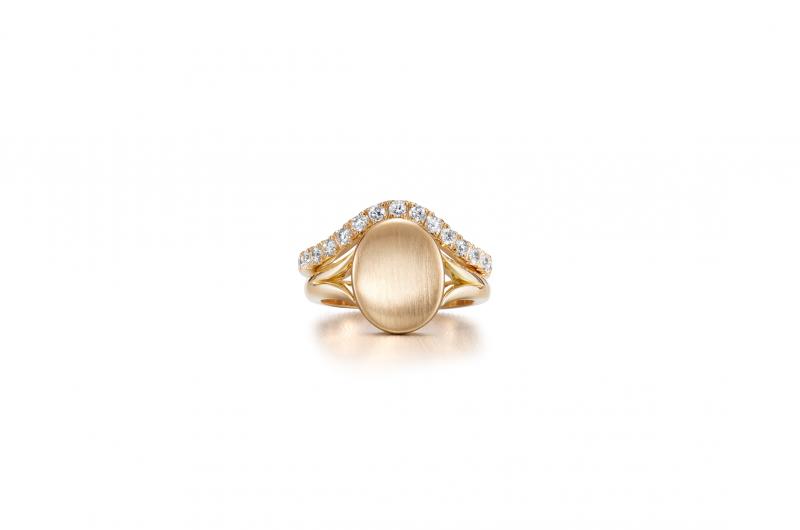 Signet ring
Style your signet ring with a half eternity ring that is shaped to fit it seamlessly. Featuring 15 brilliant cut diamonds, this ring is a stunning addition to your family signet.

All coats of arms on our signet rings are engraved by hand.
Half eternity ring from €3 000, signet ring with engraving from € 3 800
Small things matter.