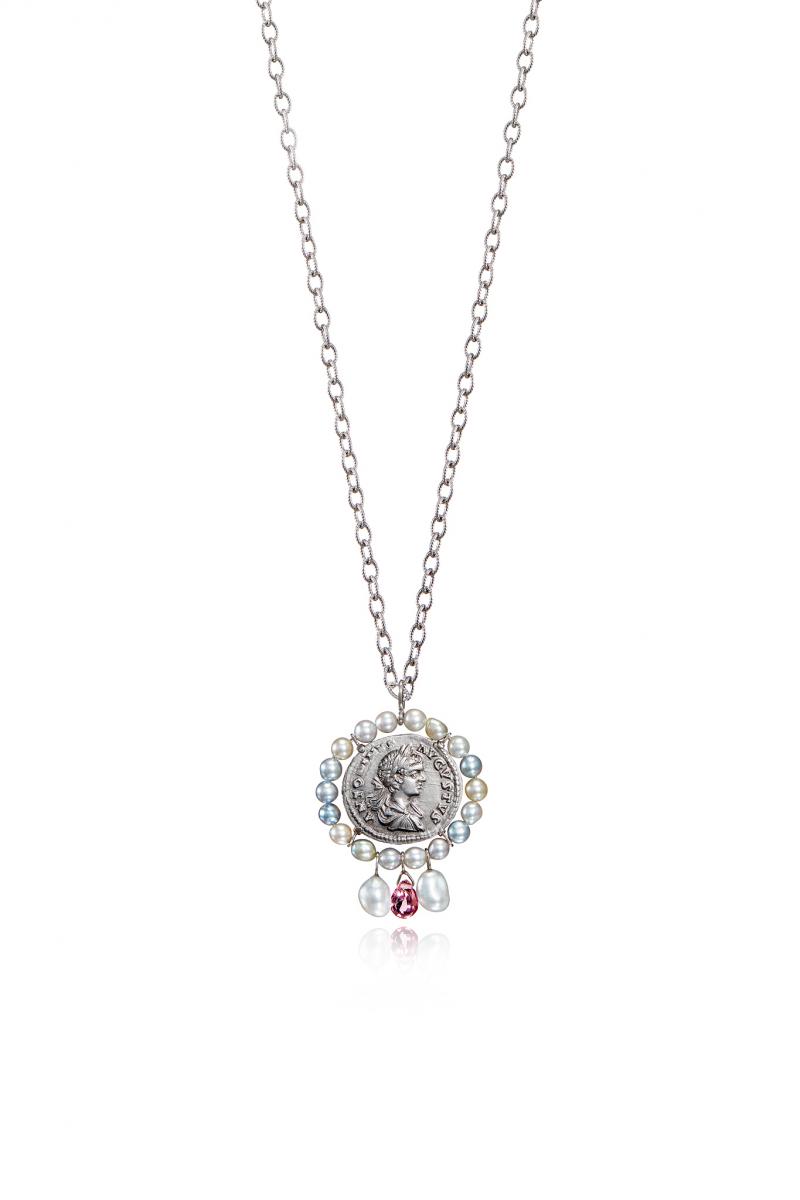 Wisdom
A silver coin from 198-217 CE. The coin is surrounded by untreated Vietnamese akoya pearls. This piece is unique, as only one piece has been made.
This piece has been sold.
This pendant reminds me of how man has been able to manufacture beautiful artifacts even thousands of years ago. I fell in love with this coin from the era of the Roman emperor Caracalla, 198-217 CE. I wanted to include it in a pendant design for the modern person!