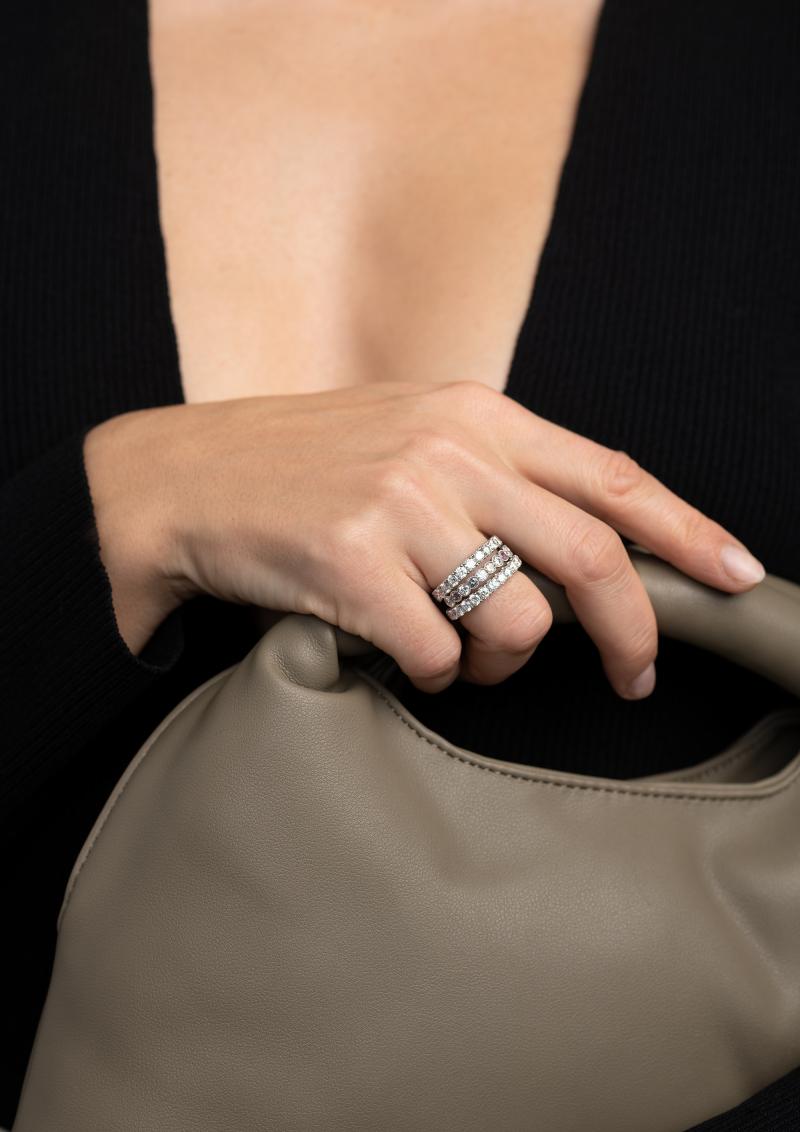 Classic eternity rings
We carry a wide selection of eternity rings, both with fun coloured gemstones and classic diamonds.
Half eternity ring with diamonds and sapphires € 4 420, diamond eternity rings € 8 200 (middle) and € 5 300 (bottom)
Eternity rings are usually made to order with exact measurements, as the size of the ring may be difficult to alter later. However, our flexible eternity rings include a spring system, which allows for the rings to fit up to six different ring sizes.