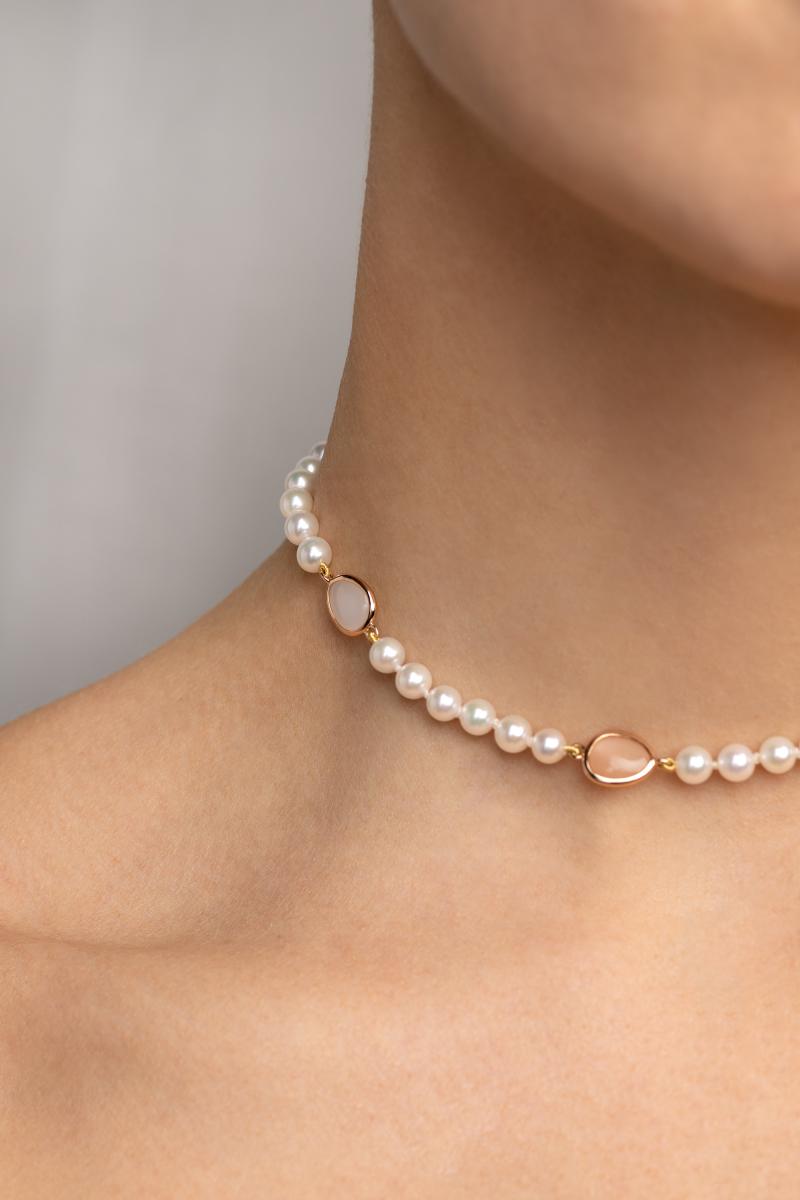 A youthful pearl necklace
Craving a new pearl necklace that has a youthful feel? Then this is the perfect necklace for you! High quality akoya pearls, moonstone, quartz and rose gold create a harmonious combination. Can be made in different lenghts.
€ 3 150
Jewellery reminds me of the beauty in life.